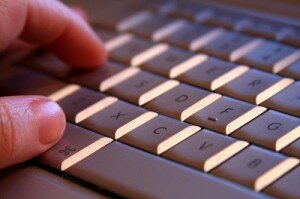 If you're reading this blog, that's already a great step towards understanding the new face of manufacturing in the Midwest, and keeping up with the latest news on Nebraskan manufacturers: all things STEM, education, and careers in a wide variety of industries.
It's important stuff, people! So on this pre-holiday Friday, we wanted to make sure you had all the resources right at your fingertips to have information and news whenever you need it. Keeping up with manufacturing in Nebraska is a great way to make sure that our state continues to grow, prosper, and keep the trajectory of the record high number of jobs we hit this last year.
Nebraskamanufacturing.com: Just add this guy right to your bookmarks bar. Every day, you'll find the latest news, information, spotlights, profiles, and spaces to ask and learn about news you need to know. For the most part, content is Nebraska-focused, and we'll try our best to share everything that's happening with local businesses. Occasionally, if there's interesting national news or policies that will impact us here in Nebraska, we'll share that too! If there are any businesses you know that you think could be a great fit for us to feature, or educational institutions that we haven't covered here before, please always feel free to leave a comment in the section below one of our blogs, and we'll make sure to respond.
Pinterest: Yes, there are a lot of recipes and workout techniques on Pinterest, but there's also a plethora of interesting information and links to articles, as well as photos and links to past blog posts! MFG on Pinterest has a whole board just for STEM, one for Women in Manufacturing, and one for those Nebraska-lovers who just can't get enough of our state.
Twitter: We LOVE Twitter– there are some amazing, amazing manufacturers and technology accounts on there that are worth following, and we share blogs as well as our own content and interesting links. There are photos and videos, a link or two each day about something interesting that's going on in manufacturing, and details about Nebraska that might not be substantial enough to share in a full blog post, but are worth a read regardless. We always check our feed in the morning to see what's going on, and especially for those who don't have time for some traditional news sources, it's a great place to keep updated with a few quick reads.
Facebook: Due to new Facebook policies, it's important to both "like" and "follow" the page to see all of our updates in your newsfeed (a new Facebook algorithm limits brand posts for individual viewers). It'll be worth the follow, we promise! This page reminds you to check up on the blogs and content, it is also an open space to share ideas and thoughts about manufacturing on our wall, and enables you to easily share blog posts with your friends.
Thank you for following and keeping up with manufacturing in Nebraska this year. We can't wait for 2015, and have some exciting content planned, so be sure to keep checking back!