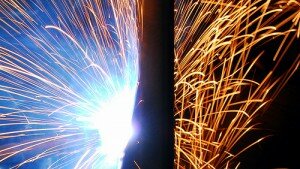 By now, you ought to know how fruitful a career in manufacturing can be. With great pay, fulfilling work, and job openings popping up every day all over the state, there are a lot of reasons to consider a career in manufacturing.
But let's say you're convinced of the possibility–where do you turn next?
With so many places to start and so much information available online, it can sometimes seem overwhelming to get that job seeking process started. Knowing that, we set up our Jobs/Internships page to be easy-to-use. Here are two tools to get started on your manufacturing job seeking process:
InternNE: InternNE lives up to its description as the one-stop shop for paid internships in Nebraska. For high school students, graduates, and college students, internships are a great place to get started with a career in manufacturing. You'll need to create an account to apply for internships, but searching by keyword is free and easy. Don't miss this tool–it's an invaluable resource.
NEworks: NEworks is to full- and part-time jobs what InternNE is to internships. You can search by keyword and city (there are jobs all over the state) and easily scroll through results from there. This site is updated regularly with jobs throughout Nebraska, and should be your first stop if you're looking for full-time work in the state in any industry–not just manufacturing.
The great thing about what we do here is that we're always available for help via email at ded.manufacturing@nebraska.gov. Have a question? Don't be afraid to ask! No matter where you're at in the job seeking process–from high school internship seeking to a change of scenery in the midst of a long career–we're set up to help you succeed.
So don't hesitate! Get out there and get started looking for jobs. There are a lot out there, so really, it's up to you to choose where you want to go and forge your own path.
—