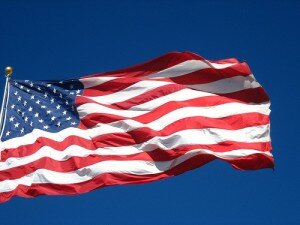 We've talked on the blog before about ways people who have been unemployed long-term can find jobs in the manufacturing industry: Assess your interests, look for manufacturers in your area, research local educational institutions, and finding open jobs are all important ways to get started looking.
A major question for many people, though, is how did this collective body of long-term unemployed workers come into existence? Where did these people come from, and why is being unemployed long-term such a problem? Above all, what does any of this have to do with manufacturing?
On the White House blog, staffer Tanya Somander answers many of these questions and more. After the Great Recession, too many Americans were knocked out of jobs, many through no fault of their own. Her piece was written in 2014, and since December 2013, the number of long-term unemployed had fallen by 900,000. However, this still leaves a massive number in that group looking for work, and the long-term unemployed rate is at twice its usual level.
On average, long-term unemployed Americans have typically been looking for work for 28 weeks or more. Somander says, "research has shown that that the long-term unemployed are in many ways quite similar to those who have been unemployed for shorter durations, except for the fact that their initial bad luck has become a terrible extended hardship, in some cases because prospective employers are hesitant to give them another chance."
There's some pretty scary statistics for long-term unemployed people looking for jobs compared to those who have been unemployed for a short time. The long-term unemployed are half as likely to receive interviews even with identical resumes, and those who've been unemployed for seven months need to submit an average of 35 resumes to online job posting just to receive one interview, compared to just 10 resumes per interview for those who've only been unemployed for a month.
There's no doubt that it's a hard, hard road to travel for all unemployed people, but for the long-term unemployed, their journey is particularly difficult. In terms of manufacturing, though, it's clear that companies are having a difficult time finding workers at a certain skill level to fill jobs (i.e., the construction industry). In other words, the large body of unemployed workers looking for help and the high level of jobs needed in the manufacturing industry are a pretty perfect fit.
For those looking for jobs, it may help to note companies specifically recognized for hiring long-term unemployed workers, like the city of Denver's emphasis on placing and training the unemployed in information technology and advanced manufacturing fields, working with partners like Lockheed Martin. Lockheed Martin has committed to provide work-based learning opportunities, interview program participants for job openings, and hire qualified participants who complete the program, all important to note for job-seekers.
We'll have some more posts coming up on companies who hire the long-term unemployed and other ways to beat the hurdles that are placed in front of those talented, but challenged job-seekers. Questions? Comments? Want to learn more? Leave them in the section below, anytime!
—
photo credit: Stars and stripes via photopin (license)