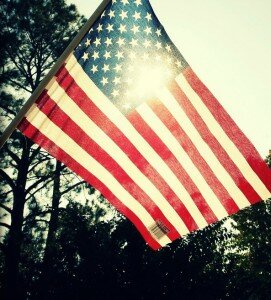 Veterans returning to the civilian life after a career in the military often struggle with finding their path in a post-military world.
Where will their skills make the most sense? What jobs are available? And what companies hire workers with entirely unique skill sets? As it turns out, vocational paths or traditionally "blue-collar" jobs are often a great fit.
A San Diego-based non-profit is working to match more veterans with those types of careers through their Workshop for Warriors: "I came back and noticed more people were dying of suicide or depression or homelessness than were dying in Baghdad. We thought, 'We are going to change that,'" said company founder Hernan Luis y Prado, who did four tours in Iraq and Afghanistan. "We figured out the best way is to create a training program that caters to servicemen and women who are interested in the vocational arts," he told UT San Diego.
Now, veterans even hitchhike from states away to get to the free 4-16 month training that provides credentials from organizations like the American Welding Society and the National Institute for Metalworking Skills. That's because Luis y Prado noticed something when veteran friends came over to his house: "They almost always gravitated to the garage, where I had lots of equipment. So I thought, they like the same things I like, which is to work with my hands and make things. I thought, we're going to find a way to channel that creativity into something that makes money for the rest of their lives."
Thanks to donors, this California workshop is made possible. But what about the Nebraska vets equally interested in training for a vocational trade, yet not sure where to go? First things first, check out the Nebraska version of We Hire Heroes, a veteran-operated job board exclusively posting positions for veterans. In addition to jobs, they also post news and articles about training programs that could be a good fit, like the Manufacturing Institute collaboration with Boeing, General Electric, Lockheed Martin, and more. The Institute will use a new "digital badge" system to help translate applicable Military Occupational Specialty codes, the military's system for identifying jobs, to civilian positions in advanced manufacturing. They'll also work with local and community technical college to help offer fast-track attainment of industry-recognized certifications, and training in core technical skill areas. Opportunities like these, and more, are constantly updated and it's always worth checking back.
Or, try Nebraska website The Good Life for Veterans. As it turns out, a study conducted by personal finance website WalletHub.com finds that Nebraska is actually the fifth best state for military retirees, and is one of the best states for veterans looking for job opportunities. Learn more about why a vocational career in Nebraska is a great fit here.
Questions? Comments? Want to learn more? Send us a message or leave a comment in the section below anytime!
—
photo credit: Nuestros respetos y reconocimientos a todos los veteranos por sus contribuciones a la causa de la paz y la libertad en todo el mundo. via photopin (license)