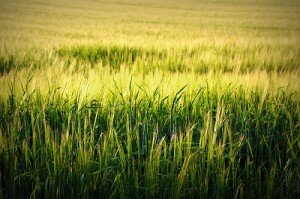 Spring and summer inevitably turn out to be the busiest time of the year, as Midwesterners emerge from their frosty winter shell. It's easier to feel motivated to attend and participate when there isn't a blizzard happening outside.
In agriculture and manufacturing, summer is the season when that welcome sunshine helps crops grow and industry thrive as a result. It's an exciting time of year, but also a busy one. And for students taking a break from school for a few months, it's also a great time to sit back and evaluate your goals, hopes, and dreams.
In Nebraska and beyond, there are a wide variety of fairs, educational opportunities, and events to make sure that this summer can be a learning experience–no matter what your age or passion! Iowa, Kansas, and more also have opportunities worth traveling for, especially if you're interested in manufacturing, agriculture, science, math, or technology.
Here are a few opportunities for students and industry leaders alike to learn, grow, and thrive in our unique Midwestern environment:
Go Big Red: We discussed this here on the blog back in January, but it's not too late to sign up for a Big Red Academic Camp at the University of Nebraska-Lincoln! The engineering and veterinary science opportunities are unfortunately sold out, but there are still chances to spend a week immersed in food science, outdoor Nebraska, and more! Each camp works with industry experts and professors at UNL for a hands-on experience to help students narrow down a potential interest.
Hay and Forage Expo: If you can head out to Boone, Iowa on June 25 and 26, the Hay and Forage Expo will be taking place on the Central Iowa Expo grounds. Learn about the latest hay and forage technology and watch field demonstrations in mowing, merging, baling, hay handling and more. On both days of the expo, Iowa State University will sponsor educational programs during lunch in biosystems engineering and more.
Nebraska State Fair: Though the State Fair happens at the end of the summer (from August 22 to September 1st), it's an event not to be missed merely for the sheer number of attractions, demonstrations, and learning experiences mixed in with those corndogs and rides. UNL Food Manufacturers will offer demonstrations and product samples, and the Nebraska Public Power Station will host demonstrations of electrical lines and wind turbine simulators. The Department of Agriculture, among other events, will be discussing the importance of agriculture to Nebraska's economy and new product innovations in the world of agriculture.
Singles in Agriculture: The Singles in Agriculture group helps interested parties who work in science or agriculture fields come together over common ground. From June 5-8, the National Summer Celebration will host tours of the Polish Heritage Museum, Claas Manufacturing, The Beansmith, and more to ring in summer outside of Omaha.
No matter what you decide to do, you should be spending at least a small part of your summer doing something educational. The summer is a great time to catch up on new opportunities. And here in Nebraska, opportunities like these leave the door wide open for you to try new things!
—