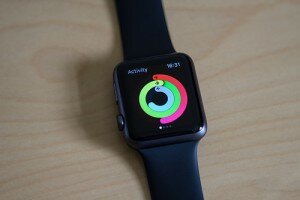 Wearable technology is certainly a challenge for many manufacturers and designers: How do you create something that's aesthetically pleasing while impeccably functional? From sport watches to fitness trackers, rings, pendants, smart clothing, and more, the wearables industry is trying to put its finger on just what will appeal to consumers.
Even if you haven't realized it, wearable tech is creeping into our lives, and fast. According to the Motley Fool, in 2015, 80 million wearables were shipped worldwide, and that number is expected to increase to 214 million by 2019. The wearable tech trend is huge, and the market is currently worth about $7 billion dollars (again, a number that's expected to quadruple to $31 billion by 2020).
Many major brands have gotten in on the action—Ralph Lauren already has a PoloTech shirt that monitors heart rates more accurately than any wrist-worn device. Fourteen percent of consumers are expected to purchase some sort of smart clothing by 2018.
Wearable tech isn't just staying in the clothing realm, either. In fact, the Smithsonian recently reported that beauty wearables are the newest trend for many corporations. At this year's Consumer Electronics Show, L'Oreal unveiled their My UV Patch, which contains photosensitive dyes that change color when exposed to UV rays. The patch will help you find out how well your sunscreen is really working in current temperatures and conditions. The company says that this is the first-ever beauty wearable, but it seems as if other companies are not far behind.
For manufacturers, the new development means that form and function are more crucial than ever before. Melissa Dirth, a writer for Nuance, says that "people are hungry for wearables, but they are grappling with having to choose between the dichotomies of fashionable versus functional wearable technology… the two should work in concert."
Paul Brody, IBM Vice President and Global Industry Leader of Electronics, notes the point, explaining that the wearable electronics industry must diverge from traditional manufacturing to an "open source future." Manufacturers who traditionally spend time on designing, engineering, and testing will begin in the future "with a product where 70 to 80 percent of the work is already done."
When what Brody calls "open source" manufacturing is combined with 3D printing, Kickstarter, and low-budget marketing from Facebook, the world will be poised for a new era in innovation. "What's amazing about all these technologies coming together is that in every single case, they're removing barriers to small businesses and entrepreneurs to build and create and launch their own products," says Brody, whose point of reference is none other than IBM's enterprise process framework: idea to market, market to order, and order to cash. "Every one is being simplified, every one is being compressed."
This industry is the latest in a long line of products changing processes, or the nature of the product forcing manufacturers to adapt and innovate. We'll look forward to watching the trajectory of this innovation as manufacturers work towards the seamless integration of style and function.
—
photo credit: Apple Watch – Activity Glance via photopin (license)