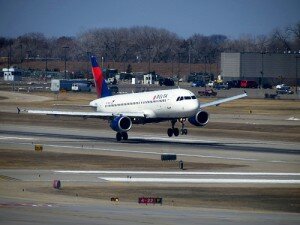 "When it comes to small businesses making high-tech parts, we'd be hard-pressed to think of a better example than Royal Engineered Composites. They may be based in a small town in Nebraska, but their capabilities and facility are anything but small."  
It was back in 2013 that we featured Royal Engineered Composites as part of our Manufacturers in Nebraska, and since then, the small-town company has continued to grow in truly remarkable ways. They've been located in Minden, Nebraska since just after World War II, when they began making plastic products. Since then, they've expanded to fiberglass reinforced parts, covers and ducts for military aircraft, antennae, structural graphite/epoxy parts, and more.
The company is also unique in that they are partly owned by their employees, after Royal CEO Phil Gill began selling shares to the employees. Today, the number of employee owners continues to grow.
That number isn't the only progressing aspect of the Minden company's recent growth. Royal is well-known for their significant contracts with major airplane manufacturers, including Boeing and Airbus. Recently, the Kearny Hub reported that a new contract with Airbus will bring a total of 20 new job openings in multiple areas of production.
The Airbus A320, a single-aisle passenger jet, will help deliver fuel savings of up to 15% per year with a "new engine option." According to the company, "The A320's advanced technology includes the extensive use of weight-saving composites, an optimized wing that is 20% more efficient than previous designs, a centralised fault display for easier troubleshooting, and lower maintenance costs, along with Airbus' fly-by-wire flight controls." In other words? This could very well be the commercial aircraft of the future for short to mid-distance flights.
Royal Engineered Composites will produce another 7,800 engine parts per year thanks to an increase in demand and a backlog in Airbus' manufacturing system. Currently, Airbus is facing a backlog of more than 6,000 aircraft, meaning that they are preparing for a monthly output of 60 jets as early as 2018.
Although the contract with Airbus is certainly increasing hiring needs for the company, it's not the only contract sparking growth. The Hub explains that the company also has contracts for the Bell-Boeing V-22 Osprey and the Boeing 787 Dreamliner, and that by 2020, Royal is expecting to double its 2014 year-end sales goal.
For those interested in these new careers at their Minden plant, here's a glimpse at a few of the positions that they're hiring for:
Cure Technician: Cure technicians are responsible for curing parts to customer specifications and working with autoclaves, presses, and ovens. There are no specific education or work history requirements, but all applicants must have a strong attention to detail and the ability to work with his or her hands.
Quality Inspector: Quality inspectors do just that: Inspect for quality! This includes performing inspections (source, in process, and first article), checking the drawing or contract for revisions, and focusing on coordinating customer source inspections.
Fabric Technician: Again, this position has no specific education or work history requirements. Duties include laying various materials to form parts, cleaning molds, verifying material kits and backing, and performing specification testing per customer and certification requirements.
There are more positions available, so interested applicants can check out Royal's Careers page here.
—