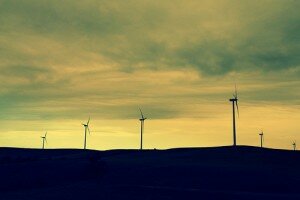 From solar-powered pivots in Lindsay to the addition of wind turbines throughout the Midwest and Nebraska, Nebraska has long been a pioneer in sustainable and renewable technology. A priority for manufacturers is finding the best, most efficient, and most sustainable way to produce something, and that includes energy as well. How can we invest now in a future that's simply better and more renewable for our earth?
In the last few months, Midwestern companies have been stepping up like never before to take their place as leaders in sustainable technology. And for one company, their mission is not only to produce something more effectively, but rather, to remove waste simultaneously.
A Wisconsin company, Big Ox Energy, is known for their prowess in turning industrial waste into natural gas in a truly innovative way: "We can process waste from bio-diesel plans, ethanol plants," said Big Ox Energy's Kevin Bradley to the Siouxland News. "Essentially any by-products or waste streams as used as bio-mass for our system." Instead of handling food industry byproducts in a way that simply isn't cost effective, Big Ox converts this industrial and agricultural waste into "green gas": it's clean-burning, pipeline-grade, and renewable. This "green gas" can work as a renewable, environmentally friendly energy source. And now, Big Ox is bringing their operation to Nebraska.
Miron Construction, a Wisconsin-based company, broke ground on the new 70,000 square foot Big Ox Energy facility in April. The company is slated to complete the project in June 2016, and Sioux City is certainly happy to have them: "We're very happy they chose us out of all the locations they had the opportunity to go to. It's going to create 30 to 40 new jobs, it's going to create renewable natural gas. It'll go right into the northern gas pipeline. It's a new innovative company," says South Sioux City, Nebraska Mayor Rod Koch to the Siouxland News.
Sioux City isn't the only Nebraska town making strides when it comes to renewable energy. This June, Grand Island announced their first ever renewable energy purchase in the form of wind turbines. Currently, less than 1% of the city's energy comes from wind turbines, but Grand Island Utilities Director Tim Luchsinger wants to change that. In Elgin, Nebraska, the wind turbine developer will fund construction and supply of materials to build twenty turbines (to be finished in 2016) and Grand Island purchases the energy they produce. "Potentially wind could be the cheapest source of energy we'd have in the future if these regulations go into place, so we're excited about it," says Luchsinger.
If you're interested in learning more about Nebraska's sustainable energy facilities, check out this map with Nebraska locations generating energy from wind, biomass, solar power, and biogas. From transforming industrial waste into "green gas" or harnessing the power of the wind to provide more renewable energy for homes and businesses, Nebraska is working hard to become a world leader in not just manufacturing energy, but creating it sustainably.
—
photo credit: Wind Turbines on the Plains via photopin (license)