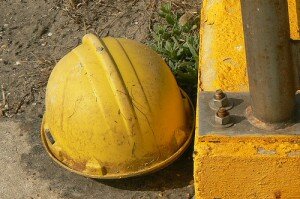 It's a co-ed camp, but one of Central Community College's primary goals was to enlist female high school students to participate in "Hard Hats and Heels."
The summer camp, hosted by CCC and the National Summer Transportation Institute (NSTI), enrolled eight females and seven males to participate during the month of July. The educational experience reads like a dream docket for future engineers. From construction and air, to land and logistics, to crash testings and roadside, the fifteen students learned and practiced the skills needed to work in the transportation and engineering industries.
The camp also included some special presentations. Nicole Jaber, an engineer for the Nebraska Department of Roads, discussed her career path. She specializes in materials that go into the concrete used on Nebraska's interstate and highway system. There were also presentations from Sarah Tracy, a state engineer who manages intelligent transportation systems, and Karla Lechtenberg, a senior engineer at Midwest Roadside Safety Facility. The three transportation professionals, all outstanding contributors to their field, were part of an effort by CCC and the NSTI to attract women, specifically, into STEM careers.
The agenda also included some exciting days. The crash testing and roadside day focused on "the laws of physics, the effect that Newton's laws have during a vehicle crash, and what vehicle designs mitigate these effects." Students took a field trip to the University of Nebraska-Kearney to understand the principles of flight, then to a concrete institute to participate in a hands-on experiment that would highlight the science of concrete mix content and structural engineering.
Then they spent a day with the Army Corps of Engineers to understand how water impacts transportation across the nation, as well as how water quality is impacted by runoff from highways. These are just a few of the amazing experiences at camp. (If you're interested in applying for next year's version, check out the full list here.) The truly extraordinary thing about this particular camp is that all students who are accepted are able to attend for free.
Hard Hats and Heels isn't Nebraska's only summer camp for girls interested in engineering. In June, UNL's Durham School of Architectural Engineering and Construction hosted a three-day engineering experience for girls in grades 9-12 called Pink Hard Hat Days. The camp is led by Terri Norton, associate professor of construction engineering, at Omaha's Peter Kiewit Institute. The girls who attended toured active construction sites to see how engineering concepts are applied throughout the building phase. They also had a chance to connect with female industry professionals.
Both camps this year have passed, but remember that in order to apply next year, students must have at least a 2.0 G.P.A. Keep them on your radar, especially for young women who may be interested in engineering or construction careers. Hard hats aren't just for men, and there are plenty of talented ladies setting out to prove it.
—
photo credit: Yellow, curved and straight via photopin (license)