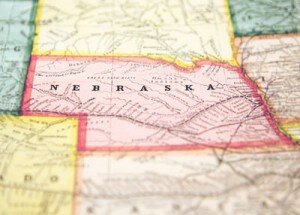 It's no secret that Nebraska cities consistently hit the top tier of many national ranking lists: Kearney is one of the best places for millennials to live in the Midwest, Nebraska companies make the Inc. 5000 list of growing businesses, and recently, Omaha garnered another top ranking as number one in the entire United States for paid internships.
According to InternMatch's 2015 State of College Hiring report, more than eighty percent of internships in Omaha are paid. This is a pretty amazing number when compared to most cities in the United States.
"Omaha has a pretty diversified economy, and two of its biggest industries are utilities and manufacturing, which are among the top three industries that pay student interns," said Nathan Parcells, vice president of marketing at Looksharp, an online market for entry-level jobs and owner of InternMatch.
The World-Herald reports that Omaha was followed by San Jose, California at 74% and El Paso, Texas at 73%. These numbers for paid internships are by no means irrelevant to future job hunts: College graduates who have participated in paid internships are three times more likely to receive a job offer than those with unpaid internships. There's also a fairly remarkable average hourly wage for paid interns in Nebraska, $12.23 per hour. This average is on par with paid interns in Washington D.C., the place in the United States with the highest average pay for interns at $14/hour.
As Parcells explained to the World-Herald, one of the major reasons that Omaha made the top of the list is the prevalence of the manufacturing industry, noted for paying its interns often (and well). Especially when compared with industries like entertainment, movie production, fashion, and journalism that pay less than one-third of their interns, manufacturing has a solid success rate for valuing the work of its interns and investing in talent to cultivate for the future.
According to a study on internships in Omaha, firms with focused intern programs had detailed and specific recruiting strategies to attract the type of intern they hoped to work with. They looked for specific academic-based skills, but also hired interns who were personable, independent, motivated, professional, intelligent, ambitious, eager, and willing to work hard. While the study was conducted several years ago, it seems reasonable to assume that many of these traits are still in demand for those organizations looking to fill paid intern slots.
Companies enjoy having these types of interns, because they're beneficial to both the firm and the student's education. Especially for those still in college, a paid internship is an incredible way to garner some real-world experience, and even make some money in the meantime.
Questions? Comments? Want to learn more about paid internships in manufacturing in Nebraska? Leave a comment in the section below, anytime!
—
photo credit: nebraska cash title loan via photopin (license)