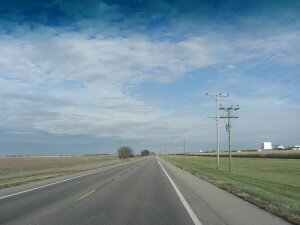 If you're looking for a job and haven't been connected with Nebraska's Job Driven National Emergency Grant yet, please allow us the pleasure!
The program officially started in January of 2015, actually, but there are still many opportunities for people to apply for the grant, and not everyone is even aware it exists. With a federal grant worth over $4 million dollars, the Department of Labor is working hard to help local businesses find employees, and job seekers find employment.
Does it seem like this should be a simple task? Yes, but it's far more complex than it may initially appear–hence the grant. The program, called Job Driven, wants to help all unemployed find jobs, but specifically focuses on the fields of manufacturing and transportation, distribution, and logistics. Right up our alley!
The grant provides for several different services: First, it provides Job Coaching and Job Placement services to help job seekers find truly high-quality jobs that are a good match for them. In addition, it assists with on-the-job training, and reimburses employers for the cost of training a new employee. In this case, on-the-job training counts as training by an employer that is provided to an employee while he or she is engaged in productive work that provides skills essential to the full and adequate performance of the job. It involves a "learn by doing" method that allows an employee to obtain industry skills on the job while earning wages simultaneously. Finally, it can pay for the cost of license, credential, and certification fees needed for a job (which can often be a hefty burden).
The primary reason that Job Driven focuses on manufacturing, transportation, distribution, and logistics jobs is simple: Jobs in those industries are good-paying, in-demand jobs, and employers are looking for candidates to fill those jobs now. Now's the time to take a risk, enter the industry, and see what happens.
"We try to work with the businesses so they have the tools they need to conduct their business in the proper manner, said Pat Comfort, regional manager with the Nebraska Department of Labor, to the Star Herald. She works with local business by doing wage comparisons to make sure a business is staying competitive, recruitment, and training for the manufacturing or transportation, distribution, and logistics businesses in the era.
They also do a reverse referral program, where businesses can send an employee who might need additional training and receive reimbursement for doing so. "If a business sees someone who they are interested in but maybe doesn't have the skills, they can send them to us first and if they qualify for our program, we can help with the reimbursement for the training wage," Comfort explains. "Everybody wants a trained employee and this is a nice way to open the doors for those who have the right attributes but maybe not the right training."
"We feel very good about what we are able to do with some businesses who have agreed to take part in the program and we have placed several people into jobs," Comfort said. "We feel very good about where we are right now. If you are unemployed and have any interest in working in manufacturing and transportation, distribution and logistics fields, come and see me."
—