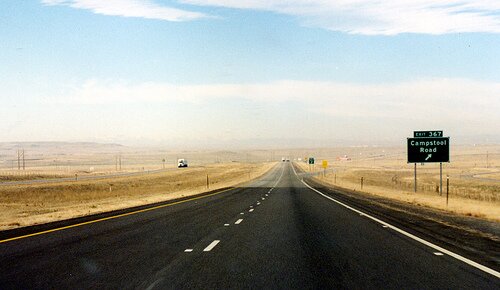 We briefly mentioned this awesome project in our post on libraries installing "maker spaces," but it's certainly worth sharing some more information about the interesting community engagement projects centered around technology that aim to change the technological landscape of Nebraska.
The libraries are certainly part of of this, hence the recent hiring of Rebecca Stavick as executive director of Omaha's first digital library, Do Space, set to launch in November!
Stavick is also part of a civic volunteer organization called Open Nebraska, volunteers (web developers, designers, community advocates, and librarians) that work together to use open data from Nebraska to create web tools and apps so that the public can access it better. Pretty cool, right?
In an interview with the Library Journal, Stavick explains that she worked at the Omaha Public Library for five years, in addition to being a cofounder and leader of Open Nebraska. "It's at OPL that I developed a real passion for serving the community and a passion for doing so with technology. Even if you're just answering a very simple technology question, the impact that has on a person's life is so powerful, there's nothing like it. What motivates me is knowing that this project is going to have an incredible impact on the community here. I find that really inspiring."
It's certainly true that the Do Space will be unlike anything else existing in Omaha. It's a technology library, a digital workshop, and an innovation playground that isn't technically part of the library system, but patrons can use their OPL library card to access the resources available.
It's completely free, and the facility will have Macs and PCs available for everyone, basic software, advanced software like the Adobe Suite and AutoCAD-type design tools, e-readers, a dedicated children's area, and a dedicated teen space with different resources. Most interestingly, they'll have a 3D lab focused on serving the community with professional-level machines that could create prototypes or inspire entrepreneurs. The space itself is an old Borders bookstore that they've completely gutted and plan to redo. It will be located at 72nd Street and Dodge, right in the middle of Omaha to ensure easy access.
Stavick says she envisions nonprofits and other organizations that are part of her other project, Open Nebraska, also using the space. "One thing we saw with Open Nebraska is that a lot of local nonprofits need help– they need people to give their websites a little bit of a makeover, or something like that. I could definitely see some designers or developers coming into Do Space and working on those types of community projects on a volunteer basis."
To learn more about what's happening at Open Nebraska and ongoing projects, click here. Questions? Comments? Want to learn more? Leave them in the section below, anytime!
—
photo credit: I-80 in Nebraska via photopin (license)