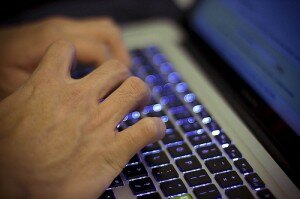 Are you someone who has been unemployed for a period longer than two years? Are you a student just preparing to graduate, but not quite sure to start with your job search? Are you a veteran recently discharged from the service and looking for work? Manufacturing is a great industry for all of these situations, thanks to the wide variety of jobs and opening skill levels in the industry.
It's not a field where there is necessarily a specific set of requirements, or in many cases, even a specific degree necessary to be fantastic at your job or be hired. It's a welcoming environment that frankly needs workers, and is willing to work with them to help achieve their goals.
However, the job application process can still be as stressful as it is for jobs in other industries–that's just the nature of the game. If you're heading back into the job market and hoping to succeed in manufacturing, often the first place to start is with your resume. Employers will always ask for it, and it can make or break your job prospects in the manufacturing industry.
Here are some of our top resume- building tips from years of working with job-seekers as well as manufacturers. Remember to check out our Employment section on the website for more helpful information!
Include Only Relevant Experience: You don't need to put every single past job, internship, volunteer position, hobby, and interest on your resume– for one thing, it'll be too long, and for another, your employer won't care to read through all of that information. Just include experiences that could possibly relate back to the specific position you're applying for. Leave out your middle-school track team, for instance, but keep any sports or hobbies that you did later on that impacted you in some way. This leads us to…
Well, What IS Relevant Experience? Manufacturers doing their hiring sometimes do look for specific skills or certificates necessary for the job they want you to do. That being said, there are often qualities they look for that might be unexpected or unrelated. For example, they look for candidates with initiative and who are attentive to detail. If you've held a position that isn't directly related to manufacturing, but DOES provide evidence of these traits, it's still something to include.
Know the Talents They Want: Manufacturers simply cannot find candidates that have the qualities they want in many, many cases. They want people who can work with computerized systems, read manufacturing blueprints, and understand hydraulic, pneumatic, and electrical systems. Even if you don't currently have these skills, read some descriptions of jobs available right now (following our link above) to learn specifically what employers in the manufacturing world are looking for. If it's manageable to learn this skill or even take a step toward learning it for a line on your resume, manufacturers will appreciate that during their review of your experience.
Questions? Comments? Want to learn more about the job hunt in manufacturing? Leave a comment or send us a tweet anytime, we would be happy to help you out!
—
photo credit: racheocity via photopin cc