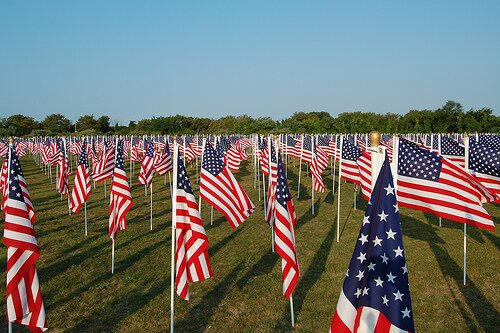 We've talked before on the blog about how the skills gap could be significantly impacted by more veterans heading into manufacturing careers as they return home. The welcoming manufacturing community is a great fit for veterans, and actively works to create jobs for returning vets.
Nowhere is this more true than in Nebraska, a state also ranked by CNBC as one of the best five states for quality of life. Combined with new Nebraska laws that exempt a portion of military retirement pay for recently retired veterans and allows veterans who have separated from the military in the past two years to be eligible for in-state tuition at Nebraska's state colleges and university, it's a fantastic place to live and learn as a retired vet.
Nebraska is also home to multiple companies that made a top-35 list of best veteran employers, as ranked by the Monster and Military.com Veteran Employment Center. Here are a few manufacturers and companies in the science, technology, engineering, and mathematics industries with open jobs for vets in Nebraska!
BNSF Railway Company: In 2012, BNSF Railway Company invested an estimated $202 million on maintenance and rail capacity improvement and expansion projects in Nebraska. From adding a second main line track in the Grand Island area to replacing BNSF's bridge over the Missouri River, the company is devoted to improving their ability to provide rail freight services to Nebraska businesses and communities. They also focus on adding opportunities to create jobs, and as a member of the list of best military employers, this is a very positive thing for veterans. Qualities of being in the military, such as preferring a structured working environment, appreciating the challenge of working all hours in all conditions, being an experienced traveler, and being used to and liking physical labor all make being a veteran a great fit for BNSF. To learn more, check out their information for transitioning military members, including a list of their military recruiting events.
ManTech: According to ManTech Founder, Chairman, and CEO George J. Pedersen, fifty percent of employees at ManTech have a military background. This is because service members have qualities that are useful in the workplace like responsibility, dedication to mission, integrity, and leadership. Currently, there's even a job open at the Offutt Air Force Base near Omaha for a cyber operations manager with experience in network security and defense or offensive cyber operations– a military background would be ideal for this type of position. Veterans with experience in technology can find a variety of opportunities in many different fields.
Cintas: Cintas designs, manufactures, and works to implement corporate identity, uniform programs, and also provides promotional and first-aid safety materials to more than 800,000 businesses. Their Omaha location is at North 24th street in Omaha, and as a major recruiter of transitioning military personnel from all branches of the service, it's a great hotspot to look for a variety of positions. From plant managers, assistant general managers, maintenance mechanics and more, Cintas is a wonderful option for veteran jobs.
Questions? Comments? Familiar with other outstanding military employers that we missed? Leave a comment in the section below or send us a tweet anytime!
—
photo credit: GerritsenBeach.Net via photopin cc