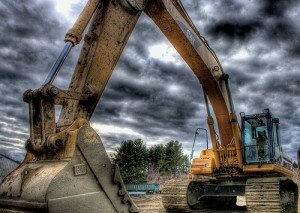 Minden, Nebraska, is not necessarily a locale we necessarily make a note to cover here on the NeMAC blog. For one, it's a tiny city– as seat of Kearney County, the population of Minden was 2,923 at the time of the 2010 census.
Minden usually makes the news around this time of year, as it is best known as "Nebraska's Christmas City." Mindenites illuminate the courthouse square with over 12,000 bulbs, and follow up by staging an annual Christmas pageant titled "The Light of the World." In other words, the citizens of Minden know how to celebrate Christmas right!
However, Minden is making headlines this year for reasons other than their extraordinary Christmas display. Yesterday, NTV reported that the city of Minden has received $605,000 in grant funds to help create jobs and expand manufacturing presence in the city; namely through the expansion of Royal Engineered Composites, Inc.
The city and Royal Engineered Composites are pairing up for one heck of a loan– South Central Economic Development District will lend Royal Engineered Composites $600,000 to purchase equipment and apply to working capital, as well as $5,000 to go toward project-related administrative costs. Why this manufacturer in particular? Well, Royal Engineered Composites manufactures lightweight composite components (hence the company name) for commercial and military helicopters and aircraft, and the expansion is necessary to help the company complete its large contracts with aircraft companies.
In June, the company moved into the international aviation market by meeting the needs of Fokker Aerostructures, a company responsible for innovative design and manufacturing of the tail sections on airplanes. Specifically, Royal will be manufacturing the fin top fairing for the vertical tail section on a new business jet platform– if you aren't familiar with the ins and outs of airplane composite parts, all you need to know is that this is extremely important.
Currently, the company employs about 150 people in their Central Nebraska location, working on 85,000 square feet of building on ten acres of land. The engineering and product development team consists of 12 individuals, and the quality department employs 14. Along with a specific proprietary schedule, all of these employees help Royal to maintain their track record of 98 percent on-time delivery. And according to Royal, they have always had low employee turnover thanks to continual employee training, recertification to all process specifications as necessary, and doing whatever possible to promote from within.
"Royal Engineered Composites has been a strong presence in Minden, providing key manufacturing jobs and top shelf custom products for our nation's commercial and military transportation industries," said Gov. Dave Heineman. "We're pleased to support the continued success of this great corporate citizen and provide good manufacturing careers for hard-working Nebraskans."
The grant will help the company to nearly double sales from 2014-2018, as well as add 30 full-time jobs from the expansion. To learn more about careers at Royal Engineered Composites, check out their profile and benefits pages online. It's always exceptional to see companies in rural Nebraska succeeding and thriving, and we couldn't be happier for their entire team!
Questions? Comments? Leave us a note in the section below!
—
photo credit: Lawrence Whittemore via photopin cc