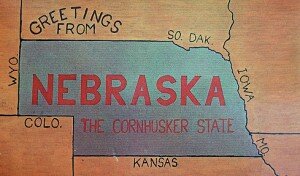 This week, Kiplinger named Omaha as one of the hotspots for starting a business (more specifically, #2 on a list of the ten best cities in the United States!)
Other winners included Oklahoma City, Colombus, Ohio, and Denver, Colorado. This isn't the first time a Nebraska city has made one of Kiplinger's lists– Omaha also rings in as one of the ten cheapest cities you actually want to live in. With "rock-bottom" living costs, it's the cheapest city on the list and business costs are 5.7% below the U.S average.
According to the study, nearly 12,000 small businesses are located in Omaha, a pretty impressive statistic considering that we're also the second smallest of the cities on the list. This equates to approximately 138 small businesses for every 10,000 people, with a low unemployment rate of 3.6%. Best of all, the cost of living for those who are self employed is 12.3% below the U.S average– an important statistic to know for those who are struggling to help their business succeed!
And thanks to the burgeoning number of tech startups taking advantage of this truly optimal state to start a business in, the Midwest has earned the nickname "Silicon Prairie." One of our favorite resources for following this scene, Silicon Prairie News, is another great place to look for those job seekers or potential entrepreneurs interested in what's going on in our Midwestern economy. SPN also makes it incredibly evident how fertile this ground is for anyone hoping to succeed in their field, including manufacturing.
Technology and manufacturing are very carefully intertwined, especially as our world develops ever more quickly toward smart factories and automated technology (see Precision Machining Technology and Smart Factory posts on our blog if you want more information about this). This means it's especially inspiring to hear validation about how great Nebraska is for entrepreneurs and businesses, and also that our state is doing a great job of making it easy for manufacturers to create innovation right here.
According to an earlier index in August by The University of Nebraska-Lincoln, opportunities for entrepreneurship still ranked high on both coasts. However, study author Eric Thompson explained that Nebraska has really benefited by weathering the Great Recession with ease and avoiding a mammoth housing bubble. Thompson claims that Nebraska's highly educated workforce and strong agricultural economy contributed significantly to the relative security of their standing, in regards to entrepreneurship.
"Part of the reason it's done well in recent years is the business births have really improved, and we've also done better in net establishment growth," Thompson told SPN.  With a growing economy and a stronger U.S manufacturing emphasis in general, this combination bodes well for future manufacturing and technology startups in Nebraska. The unemployment rate is low, but hopefully with the advent of new business, it will be even lower throughout the future.
Questions? Want to learn more about entrepreneurship in Nebraska? Send us a tweet or leave a comment in the section below anytime.