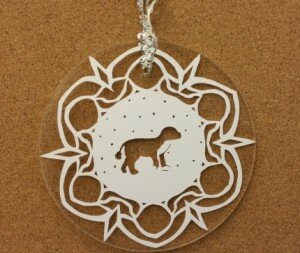 Calling all makers: we have some very exciting news for you. Earlier today, the White House announced that it would be hosting its first-ever 3D-printed ornament challenge!
By now, most people are probably already familiar with White House ornaments. You know–the ones that change every year and always seem to show up on Christmas trees everywhere. Well, in a move to get more people interested in 3D printing and to get Makers involved in government, between now and November 10, 2014, anyone will be allowed to go online and submit a design that could make its way into the white house!
It doesn't matter whether or not you have experience with 3D design, and you don't need a 3D printer to get involved! All you need to do is head over to Instructables to submit your project. The Instructables page has great instructions on getting started with 3D modeling (and even includes a link to free software) so that anyone can participate. It really is as easy as that!
Head over to the site today to get more information on the required specifications, and how to submit your design. Up to 8 winning designs will be selected and all the winners will get printed copies sent to them, so really, you have nothing to lose!
We can't think of a better way to get in the holiday spirit than submitting a 3D-printed ornament. So get out there and get started!
—
Photo credit: The White House