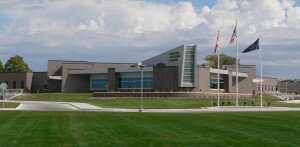 We've highlighted one of our partners in education, Northeast Community College, a few times in the past–once for their outstanding diesel technology program, and more recently for introducing the option to get a diversified manufacturing certificate this fall.
The community college, located in Norfolk, Nebraska, is launching their diversified manufacturing program partially with a grant from the U.S Department of Labor. In other words, they recognize the massive need for skilled workers in the United States and are actively working to help fix it.
For students looking for a great technical program or community college located in the Midwest, NCC is absolutely worth checking out. First of all, their tuition is among the lowest in Nebraska, making it a great option for anyone hoping to receive great educational value for less money. It's affordable, and best of all, 87% of the 2012 graduating class is working in a position related to their program of study. The college sets up their students to achieve and put their degrees to work, something we can always stand behind.
We thought we'd shine the spotlight on a few other programs at Northeast Community College that could be a good fit for those looking to work in the skilled trades or just learn a little more about the options available. They offer many different types of classes, and if any of these strike your fancy, make sure to contact the school to arrange a visit or learn more!
Electromechanical Technology: If troubleshooting electrical systems, manufacturing processes, motor and logic controls, robotics, automated systems, and more sounds interesting, this may be a great fit for you. NCC offers an Associate in Applied Science degree in electromechanical technology, which offers the potential to work in a wide variety of fields. Graduates end up in industries that use electromechanical equipment such as automatic pilot systems, elevator controls, and many manufacturing processes.
Industrial Facility Drafting: With an Associate in Applied Science degree in industrial facility drafting, students are employed by manufacturing firms and large corporations or establish careers as freelancers. Drafters work to create detailed drawings for utility piping, electrical, or mechanical systems to create new facilities. Construction surveying, developing building information models, and preparing material take-offs are also skills covered in the program.
Welding: NCC offers a diploma in welding for those interested in learning the latest welding processes on the most up-to-date processes in existence. Gas and arc welding, inert gas-arc welding, continuous wire production welding, metallurgy, blueprint interpretation, and more are all covered in this intense and useful program. NCC says that their graduates find a high demand for well-trained welders, and experts predict a shortage of welders in the next few years almost everywhere. Now is the time to take advantage of this exciting field!
The truth is, every program at NCC is a great one and there are so many opportunities far beyond the wildest dreams of most students. We're lucky to have such a great community college in our midst. For more information about any of these programs, feel free to send us a tweet or leave a comment in the section below!
—
Photo credit: Wikimedia Commons