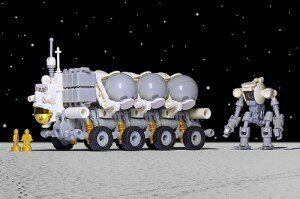 Soon it will be August, which means that even sooner will be the transition to a new school year. Back in May, we suggested a few different ways to sharpen your STEM skills over the summer including factory tours, actual practice in a school environment, and online resources to keep your mind sharp. Nearly 80% of future careers will require strong STEM skills, and it's never too early to begin learning in the fields of science, technology, engineering, and math.
If you weren't able to schedule a factory tour just yet, that's all right! Here are a few ways to prepare for the school year in all the right ways, and they don't take an awful lot of time. We want you to make the most of and truly enjoy your summer, but the extra minutes you spend preparing for the school year will go a long way.
Beyond School Bells Interview Series: The NebraskaSTEM interview series is part of a greater initiative to give kids truly fantastic STEM experiences out of school hours. Each video in the interview series focuses on leaders and organizations here in Nebraska that help to show the wide variety and effectiveness of STEM programming across the state! Watch interviews with organizations such as Girls Inc, the Henry Doorly Zoo, Collective Youth, and the University of Nebraska–Omaha. The videos won't make you better at math, but can help show the incredible amount of careers that'll require specialized skills.
The New York Times: This online forum is a fantastic resource for both students and teachers that want to focus on STEM skills this school year. They've collected everything from teaching topics to lesson plans for teachers, as well as frequently taught concepts from past years. Students can take advantage of the short activities such as math questions, crossword puzzles on physical fitness, geology, and paleontology. The website also features blogs on science, the environment, and health care, and wellness blogs to keep up on the latest developments in those fields.
Do Your Research: If you think you may be interested in a skilled field or one requiring really awesome STEM skills, do your research this summer! You don't have to pick a career now by any means, but there's such a wide berth of job options in STEM fields that you may not even know exist. Also, research organizations to join such as SkillsUSA or Future Business Leaders of America to join during the school year that might be a good fit for your interests.
For other resources and ways to prepare for this year, you can find information about resources, schools, careers, and programming in manufacturing on our website. Send us questions anytime in the comments section, and we're available by Twitter and Facebook!
—
photo credit: Robiwan_Kenobi via photopin cc