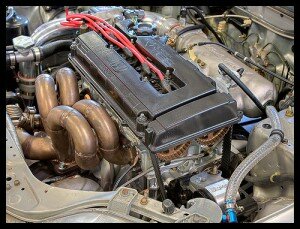 The city of Kearney in Buffalo County, Nebraska has a population of approximately 31, 790. Though the population isn't necessarily massive, the city still hosts plenty of manufacturers and is the perfect place to begin a small business or open a location of another.
From welding and general machining to beer brewing, lithographing, and string cheese production, there's a wide variety of work happening in Kearney with some excellent manufacturers.
One of these companies located in Kearney is Marshall Engines, Inc., an engine and remanufacturing company that's been operating here in Nebraska for over twenty-five years. For anyone with career goals in customer service, outstanding production quality, or working with replacement powertrain solutions, Marshall Engines, Inc. is an important company for you to know about and consider. Application forms are available on their website, and it's worth a look if you're interested in automotive engineering or simply want to make the introduction.
As the company explains, "While the world was dancing to disco music, Norris Marshall, founder of Marshall Engines, Inc. was busy mastering the science of remanufactured engines." Marshall Engines was launched in 1983, busy producing car and light truck engines and expanding into a line of cylinder heads. Their commercial plant continued to grow as business did.
They underwent an expansion in 1991 and 1995, before adding First Mate Marine Engines to the company and opening a second manufacturing plant in Overton, Nebraska to keep up with demand. A line of BluePrint high performance engines and remanufactured transmissions hit the market in 2004, making it a whirlwind few decades for the once one-man shop.
With around 200 manufacturing, sales, production, and office personnel, the variety of roles within the company allow for an extraordinary production capacity and large market both internationally and nationally. In the beginning of the business and the impetus of the industry, Norris set the goal of giving customers quality remanufactured engines at a fair price, and this tenet has guided the company to their level of success today.
Not only do they manufacture, but Marshall Engines considers what they do to be "artisanship," as the quality of their labor and skill is high enough to garner the title. They are experts at listening to the customer's needs and building a remanufactured engine (automotive or marine) that will actually fit the application for the eventual engine–something rare in a small repair business shop.
It's more than just churning out car engines. It's an interactive process requiring sharp know-how and familiarity with the end use of a product, in collaboration with the customer.
Their testimonials page from satisfied customers around the country truly speaks to the level of service Marshall Engines, Inc. provides their customers. The opportunity to be part of a team dedicated to their customers with the mindset of a small business is something we're lucky to have here in Nebraska for anyone looking for employment or considering a future in any type of manufacturing.
—
photo credit: SkipSteuart via photopin cc