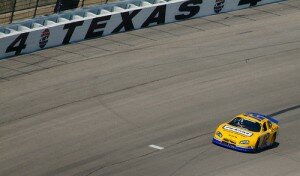 On February 18, 2001, legendary NASCAR driver Dale Earnhardt was speeding around a racetrack at 200 miles-per-hour, ranking third in the Daytona 500. In turn 4, Earnhardt got tapped from behind by another car, was hit by another driver, and then hit the turn 4 wall, where he died tragically of a basal skull fracture. According to Fox Sports, this was one of the darkest days in sports history, a gruesome and tragic end for one of NASCAR's most legendary stars.
The bright spots in the darkness, though, are the drastic changes in manufacturing and engineering of NASCAR vehicles that took place after Earnhardt's death. Driver Michael Waltrip says that the good in Earnhardt's death is that "it created an initiative by NASCAR to make the tracks safer, to make it safer for all the drivers. So when I see a car slam into a wall these days—the SAFER barrier, the HANS device, the $25,000 seat—I just say to myself, thank the lucky stars for Dale Earnhardt . . . if it weren't for him, it would have taken a lot longer to get to where we are today."
Ever since, NASCAR has invested more dollars into research and development regarding safety than any other sporting league in the world. Dr. Robert Hubbard, inventor of the HANS head-restraint device and retired biomechanical engineering professor, says that his HANS device is now one of the major safety requirements for most professional drivers. "Clearly, Dale's death was the single most significant event that convinced people they had a problem," Hubbard tells ABC News.
As it turns out, the University of Nebraska's roadside safety research would also play a role in redefining safety standards. At the Midwest Roadside Safety Facility, the SAFER (Steel and Foam Energy Reduction) barrier was developed for use on high-speed tracks, and NASCAR installed the barrier on every single high-speed racetrack. Since its inception, the barrier has absorbed more than 50 significant impacts with no major injuries. "The SAFER barrier is the greatest achievement for safety in automobile racing that's ever been made," says Phil Casey, Senior Technical Director of the Indy Racing League. Still today, the MwRSF operates in Lincoln, actively working to increase and improve products for driver safety.
Car manufacturers have even developed the cars themselves to be safer and more protective. GM, a longstanding manufacturer for NASCAR, first began researching race crashes in 1992. "Even before we started working with stock cars, we learned from IndyCar crashes that the seat was one of the most important components in keeping a race car driver safe," said Tom Gideon, safety manager at GM Racing. "So one of the first things we worked on in our stock-car safety program was seat and head restraint development. We also looked at the benefits of moving the driver's seat inward." You can read more about GM's safety research and how it influenced the evolution of car manufacturing here.
Almost fifty years after Earnhardt's death, cars are safer than ever before. It's a shame that it takes a tragedy to provoke increased safety features, but with the combined expertise of manufacturers, engineers, and drivers, we can hope that it will never happen again.
—
photo credit: I'm just mad about #14, #14 is just mad about me via photopin (license)