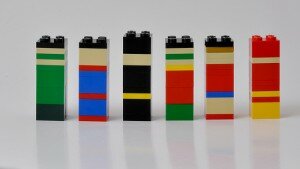 A few months ago, a young girl named Cash Cayen from Timmins, Ontario, noticed that her summer robotics program at the local library was only available to boys. When she asked the library's assistant director about why only boys were allowed to participate, the director noted that "boys' academic and literacy skills don't improve over summer break, so the program is only offered to boys."
So, Cash and her mother started a petition that eventually garnered over 31,000 signatures, as well as responses from the town's mayor and female robotics engineers across the country. The story made headlines after the library issued an apology for the "misunderstanding" and told Cash that 9-12 year olds of any gender would indeed be able to participate. You can read more about the story here.
Despite the efforts of many, these situations are not uncommon—perceptions of robotics, engineering, science, technology, and manufacturing as male-dominated fields still persist for many, many people. That's why it's fantastic to see robotics teams in Nebraska, like the Lightning Ladies, who are "ready to change the notion that robotics competitions are a boy's world," according to Bellevue Leader staff writer Michael Batchelder.
Last week, Batchelder reported that the Bellevue all-girls robotics team was one of only two all-girl teams to compete in last month's First Lego League qualifying tournament in Nebraska City, where they moved on to qualify for the Robotics State championship. The group is made up of six girls between the ages 8 and 10, five of whom attend Fort Crook Elementary School, who designed a robot using Lego parts and then programmed the robot to do various tasks.
None of the girls had been involved in robotics before, but Coach Heather Barnes noticed the lack of girls in robotics after her oldest daughter McKenzie participated on an all-boys team last year.
"I'm absolutely amazed by these girls that they made it to state," Barnes told the Leader. "The girls really pulled it all together, they helped each other with programming and they helped each other build." This year, the competition's theme was "Trash Trek," which required the teams to make an improvement in the way a trash item is disposed of or handled to hopefully have a real-world impact, according to the Omaha World-Herald. Along with three other Bellevue teams, the Lightning Ladies will head to State on February 20th at the SAC museum in Ashland.
The Nebraska team is not the only robotics team in the country working to redefine gender norms in robotics. A girls' team in New Jersey named Exit 5 Robotics was founded by engineer Bill Lam and his daughter Chloe in 2010. The pair explained to Mic that they started an all-female team because "in mixed-gender groups, boys tend to take over the robot-building process, leaving girls to do documentation and research." Bill says, "At the end of each year as we discuss recruiting, I ask the team if they want to add boys to the team. The answer is an immediate and resounding 'no.'"
Congratulations to the Bellevue Lighting Ladies, as well as all the other exceptional Nebraska robotics teams of both genders working hard to innovate and create. We look forward to seeing the results of the state competition this weekend and will be cheering everybody on!
—
photo credit: Block Buddies – JLA – Justice League via photopin (license)