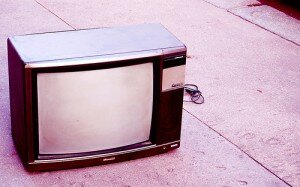 Back in 2014, we wrote about American Made Movie, a documentary that took a long look at the positive sides of American manufacturing, including companies that manufacture their goods in the United States and ways we can close the skills gap through training and education. You can read the full post here—we really loved (and highly recommend) the film.
However, it can be hard to dig up other films about manufacturing, despite the prominence of our industry to America's past and future. How can it be that manufacturing is one of the largest sectors in our economy, yet a quick search for "manufacturing" on the popular video streaming site Netflix reveals nothing?
So, we dug a bit deeper to find a few documentaries, television shows, and films that deal with different aspects of manufacturing, technology, factories, and the American economy. There are a few on Netflix, and some are a bit older and even might be available at your local library or video store. If we missed a good video about manufacturing, please leave a link in the comments section below so that others can enjoy!
We hope that these films and television shows will be of assistance to teachers looking for popular references to vocational or technical education, students interested in popular representations of manufacturing, and lovers of the industry who want to learn more in a visual format.
Ultimate Factories: The Assembly Line: Clips from this one-hour documentary special are available online, but there's also a link to check your local listings and find out more. Using archival footage and interviews, the piece honors the 100th anniversary of Henry Ford's groundbreaking innovation: the moving assembly line. Especially for the automobile industry, the assembly line played a major role in the shift to mass production.
In the words of the filmmakers, "[mass production] changed the way we thought, worked, shopped, and thus, the way we led our lives. Life suddenly ran at a whole new pace, driving us quickly forward, faster and faster." Unfortunately, the assembly line image was a little too pervasive and now is a fairly inaccurate stereotype of manufacturing, but it was tremendously important to our sector nonetheless.
Norma Rae: This 1979 film made OmniOne's list of Great Movies About Manufacturing (you can find the full list here), and was one of actress Sally Field's earliest film appearances. This movie is "the quintessential film for any blue collar worker who has been through the unionization of their place of work."
In the movie, a young single mother who works at a textile factory agrees to help unionize her mill, despite the personal consequences for both her and her family. Interestingly, the film is based on a real-life union organizing campaign at J.P. Stevens Mill in Roanoke Rapids, North Carolina.
How We Got to Now With Steven Johnson: Each episode of the 2014 series is on Netflix, and is an exciting trip through history that explores how humans have harnessed sound, cold, time, and other phenomena to create the world we live in. Each episode essentially tracks new technology (refrigerators to make things cold, sundials and atomic clocks to measure time, etc.), and explores the ways in which we have created "things" or "products" to advance both scientifically and culturally.
The True Cost: This 2015 film addresses the pressures low-cost fashion has put on outsourced manufacturing. Directed by Andrew Morgan, the documentary explores the exploitation behind manufacturing that isn't conducted under rigorous guidelines in the United States, and instead, supports corporate greed by exploiting workers in other countries. After watching, you'll certainly think harder about supporting American-made products.
We'd love to know what you think of these if you take any of our suggestions! Send us a tweet or leave a comment in the section below, anytime!
—
photo credit: Abandoned tv via photopin (license)