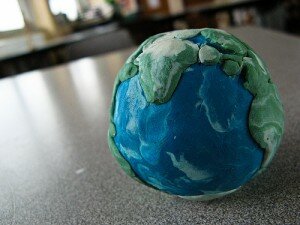 There's nothing wrong with being a Nebraska company that markets their products locally. As you know, we're fans of any locally-made product. And as far as purchasing power goes, a state with agriculture, manufacturing, and tourism as its top three industries is certainly poised for a bustling state-level economy. However, Nebraskans can, and should, feel a glimmer of pride about homegrown companies who've made it big and are now selling products not just in Nebraska, but internationally.
While global sales aren't the goal for all manufacturers, there are a few success stories here in Nebraska worth sharing. Many entrepreneurs who have commenced projects in their garages or basements now sell their products across the globe, taking their talents from small Nebraska towns to international markets. We rounded up a few of these companies (there are more!) that made their dreams a reality. Thanks to Nebraska's favorable business climate and the hard work of these manufacturers, the state is carrying on its tradition of outstanding service.
Worldlawn Power Equipment: In the Beatrice Daily Sun last week, staff writer Jory Schweers recognized the Beatrice company for their outstanding growth since beginning operations in 2004. President of Worldlawn, Hardy Shao, founded Worldlawn in 2004 after a move from China to Los Angeles to … Beatrice? "Mowing is a type of culture in the United States," Shao said. "I also heard Nebraska was the mowing capital of the United States."
Today, the company employs approximately 30 people and manufacturers outdoor power equipment such as professional, commercial, and residential lawnmowers and snowthrowers. You can read more about the company's product line in their Manufacturers in Nebraska profile, but for the purposes of this story, what's important to note is that "since 2011, the company has expanded and now distributes and manufactures in Asia, Australia, Europe, and across the United States." Shao proudly explains, "People didn't know us, and now they know and recognize our brand and our name."
TMCO: This success story is practically straight from a storybook. In 1974, Roland Temme launched a machining shop in a metal shed with $6,000 in new and used equipment. He worked 18-hour days to make cassette-tape duplication machines, but it was worth it. Today, TMCO covers three blocks of buildings and is a 10-minute walk from the Nebraska state capitol in Lincoln. Talk about success!
Daily Finance featured the "self described farm boy from Wayne, one of nine siblings in a family with German roots," because today, Temme owns a company that makes $40 million in sales each year. TMCO is a one-stop shop for metal manufacturing services. "TMCO can finish a product from any stage, be it design, fabrication, paint, assembly—or, if you wish, the whole ball of wax." The company is now a global manufacturing player, and continues to grow rapidly.
Are there any local-turned-global manufacturers we missed? If, so, leave a comment in the section below! We want to hear about them!
—