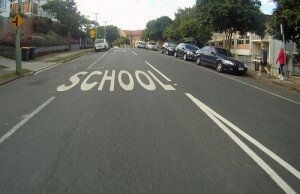 In the quest to increase technical and vocational education in the United States, there have been debates about when this education should begin. High school? Middle school? Elementary school? Should there even be schools devoted to technical education at all?
The Atlantic explains that "there can still be a stigma attached to vocational education, left over from the days when it was considered the last resort." James Esposito, a construction teacher at Randolph Technical High School in Philadelphia, says that "This used to be the place to throw students who weren't going anywhere. They'd say, 'They're not going to college, let's try to get them to do something. They didn't think we were really teachers.'"
Lately, however, it seems as if these complaints about vocational education at the secondary school level are unfounded. Rather, schools that teach vocational or technical career paths along with traditional learning graduate students with a marketable skill and three years of training behind them. Daryl Overton, principal of Randolph Technical, says that "it's a place where all kinds of students can succeed, including ones who have potential but don't perform well in traditional settings, such as kids with learning disabilities. If they don't get an opportunity here and they're not going to college, where are they going to learn a trade and become successful?"
In Nebraska, we're beginning to see ripple effects of this type of thinking. Take, for example, the recent partnership between Flowserve Manufacturing and Hastings Public Schools, in which the pathways program will begin to work with sixth, seventh, and eighth grades in the Hastings Public School District. Beginning to work with students at a younger age is crucial to helping them discover their interests, says Flowserve general manager bob Wilson.
Wilson tells the World-Herald that he's jealous of the career pathways available to today's students: "When I went through school, you just took a whole bunch of classes and it was kind of up to you to figure out how you were going to use them to get a job or what you were going to do with them once you got out of high school."
Hastings is already home to a dual-credit program at Hastings High, but that program has not quite filled the employee void as Hastings manufacturers were hoping. Wilson says that "we figured we had to increase the number of kids from Hastings who are taking the classes at tech, and that led us to the middle school where we can get the parents of middle-schoolers to think about an education for their kids." You can read more about Flowserve and the grant they received to work with youth talent in our past blog post here, but we are excited to see how both Flowserve and Hastings Public Schools will use their funding to better develop middle-school talent.
Is middle school too early? The Gaston County School District in New York certainly doesn't think so: They're opening a magnet elementary school devoted to courses in science, technology, engineering, and math this year. District spokesperson Todd Hagans says that "you can't wait until a student enters high school to engage them in those areas. It's important for them to be familiar with the same curriculum because it builds that foundation."
—
photo credit: GOPR2182_school via photopin (license)