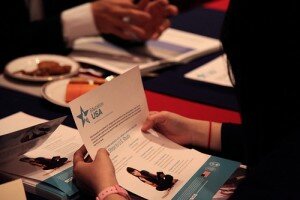 STEM is what one could call a "buzzword" these days: It's the word on everyone's tongues as a way to change the trajectory of America's economy and educational system.
As UNL Chancellor Perlman said in his State of the University address last month, engineering, computer science, software engineering, and computer science programs are integral to Nebraska's development: "For Nebraska, the production of more engineering graduates is critical for its economic advancement and here we are in competition with every other state—all of whom face a critical shortage of STEM graduates." The shortage isn't just there. It is, in fact, critical.
This is a problem, but every problem has its upside. The upside here is that for potential STEM students or those interested in a STEM career, there are more scholarships, grants, and competitions available than ever before to help students acquire skills and accolades necessary to land a job. Educational institutions and manufacturers want to help train students to be future employees, and the massive demand for graduates mean that there's money and opportunities available for STEM lovers in a major, major way.
So, without further ado, here's just a sampling of some of the competitions out there designed to help students showcase their projects or brainstorm a new work. There are some tremendously cool contests to enter, and who knows? You might walk away with a scholarship or just some more cash in your pocket.
National Science Foundation Community College Innovation Challenge: This competition just opened up for entries on October 15, so there's plenty of time for students to create teams and enter the challenge. We love that this competition is designed to take advantage of the ingenuity that exists in community colleges (there's so much!), especially those who involve underrepresented groups in science.
"Based on the engaged, enthusiastic CCIC participants last year, we know that community college students are up to this year's challenge, says NSF education director Susan Singer. "We look forward to their solutions and to coating them to be stronger players in STEM fields." Community college students can form teams of three to five students, along with a faculty mentor or community partner, and propose solutions to key problems at the nexus of food, energy, and water systems. To learn more about the competition and how to enter, check out the NSF website here.
World's Largest K-12 Science Competition: It's in the title: Toshiba and the National Science Teachers' Association sponsor a competition with some pretty fantastic prizes, including a $10,000 U.S. Series Savings Bond! Teams of 2-4 students research scientific principles as the basis for designing technology that could exist in 20 years. Last year's winner featured a hearing aid that recharged by converting body heat into electrical charge and a pair of SportaVision smart goggles that created a virtual playing field. What could you dream up? Learn more here.
Google Science Fair: This fair for 13-18 year olds is interesting because it's an online science competition, meaning that you just need to upload your project for a chance to win. They say that they "welcome mavericks, square-pegs, and anyone who likes to ask questions. After all, geniuses aren't always the best classroom students." Check out info on the 2016 competition here.
Which one will you enter? If we missed an awesome competition, leave it in the section below!
—
photo credit: ពិព័រណ៍​ស្តីពី​ការ​អប់រំ​នៅ​សហរដ្ឋ​អាមេរិកឆ្នាំ​២០១៥ បាន​​ប្រព្រឹត្ត​ទៅ​នៅ​ថ្ងៃ​អាទិត្យ ទី​១ ខែ​កុម្ភៈ ឆ្នាំ​២០១៥ ពី​ម៉ោង ៣​:​០០ រសៀល​ដល់​ម៉ោង ៧​:​០០​យប់ នៅ​សណ្ឋាគារ​អាំងទែ​កុងទីណង់តាល់ ក្នុង​រាជធានី​ភ្នំពេញ​។ via photopin (license)