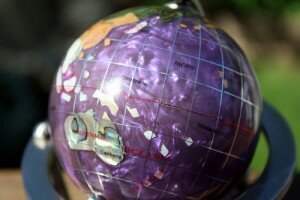 There are plenty of people working in the technology industry because they love it, or because they like the paycheck that comes along with it, or because they felt that they were a match for a specific tech company. All of these are certainly valid reasons to embark upon a thriving career in the tech industry. However, there's another level of motivation for many working in tech careers: they have a strong, unrelenting desire to change the world for the better.
There's no doubt that corporate innovation can result in substantial philanthropy. Take Google, for example. According to Forbes, Google.org (Google's philanthropic younger sibling) hands out over $100 million each year in grants and donations, $1 billion in products, and roughly 80,000 volunteer hours. That's no small amount of time, or money. Along with behemoths like Google, though, are smaller companies with missions to touch the world in a specific way by using advanced technology.
Here are some of the cool projects being undertaken today by nonprofits, individuals, and more. These people are either using technology in an innovative way, or focusing their entire project around innovative technology. Either way, they're using STEM to make a difference, and that's a cause we can always get behind.
HomelessFonts: The Arrels Foundation is a Spanish foundation comprised of volunteers dedicated to the homeless people in Barcelona. With meals, social attention, housing care, and more, they have worked with over 9,000 people towards moving off the streets and into autonomous, economically viable lives.
Their newest project uses technology to convert the handwriting of homeless people, from their signs on the street, into a purchasable font: "We took the handwritten letters with which homeless make their signs and devised new fonts that are sold to brands for their use in advertising and corporate messages." It's not revolutionary technology by any means, but it's a creative idea that could make a difference in Barcelona. You can purchase a font from their website, linked above.
Facebook's Donate Now: Facebook isn't really what one would call a "small project," but it's developing one of the most influential social media networks in the world into a more nonprofit-friendly company. Since 2013, Facebook has had a "Donate Now" for nonprofits to more easily collect money from their pages, but that button was only accessible to 19 organizations. Now, donating to a nonprofit is easier than ever—just head to their Facebook page! In one week, donors gave $15 million through donation buttons to the International Medical Corps after Nepal's earthquake. Best of all, Facebook matched every dollar contributed.
PeaceTech Exchanges: The United States Institute of Peace is using tech in some tremendously exciting ways. They've been hosting workshops designed to bring together peacebuilders with low-cost technology that could aid them with their work. Think Crowdmap apps where journalists in a dangerous nation could better identify areas where they would be safe, or citizen-journalism apps that could help better report grassroots causes in dangerous places. The options are endless.
Have questions about how you could become involved in using technology for good? Leave a question in the section below!
—