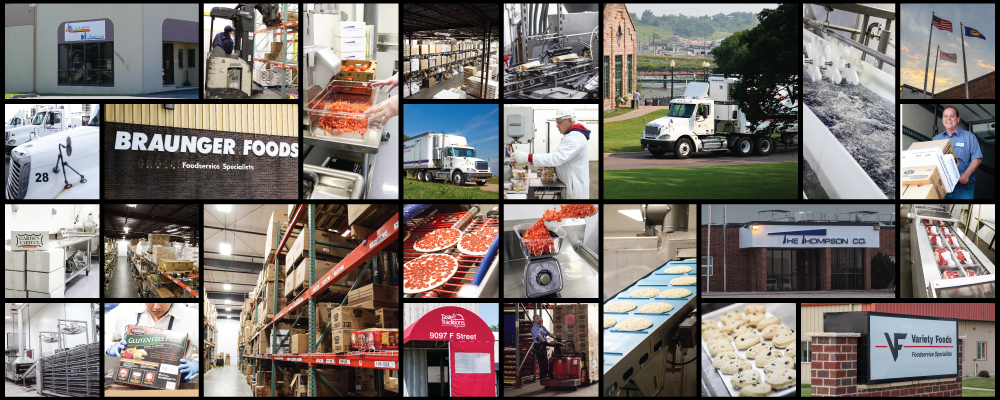 Unless you live in Grand Island or in Central Nebraska, TOBA Inc. may not necessarily be a household name for you. Many people do not know that TOBA has grown over 1,000 percent since 1995, making it the fastest growing food service company in the entire world.
The Grand Island Area Economic Development Corporation Board of Trustees named TOBA Inc. the 2015 Business of the Year on June 18 at the Economic Development Corporation Annual Meeting. The meeting also announced good news for other manufacturers, sharing that Chief Construction of Grand Island will build a "spec" building in Platte Valley Industrial Park East, which includes 280 acres zoned for heavy to light manufacturing.
According to the Grand Island Independent, the evening celebrated the excellence in industry that TOBA Inc. represents. They're the holding company for DI Manufacturing (part of our Manufacturers in Nebraska series, see here), The Thompson Company, Midwest Nebraska Restaurant Supply, and MyONcore.com, all specializing in food manufacturing and distribution as well as restaurant supply products and equipment. GIAEDC President Scott Taylor said "The Grand Island Economic Development Corp. is proud to have TOBA Inc. in Grand Island. As a trailblazer in the food service industry, TOBA Inc. is able to anticipate future trends in the food service industry and diversify their business in order to meet customer demands."
The ceremony included a TOBA Inc. video that showed leadership team members who discussed how the ability to diversify has enabled the company to enjoy not only success, but growth–certainly not a given for any manufacturers in business today. TOBA CEO Tony Wald reminisced about receiving a grant from the Economic Development Council that would be forgiven if the company created an additional 10 to 12 jobs.
Today, the number of jobs created by TOBA for Grand Island has grown from 35 to 120, an extraordinary number for any manufacturer. And since success doesn't exist in a bubble, Wald acknowledge the part consumers play in ensuring the success of any business. The customers who buy TOBA's food distribution services, menu planning services, food products and specialty food products, and equipment, products, and services for commercial kitchens are crucial to the company's continued success.
They're also successful in the food service industry, but in terms of manufacturing, their Omaha brands DI Manufacturing and Taste Traditions take the helm to manufacture premium products sold worldwide under their private labels. DI Manufacturing is a leading manufacturer of pizza, garlic bread, and gluten-free products for food service and retail. They're actually the largest private label gluten free pizza manufacturer in the world. Taste Traditions has been producing quality foods for over 35 years, including pastas, soups, and Mexican entrees. Soup and pasta meals can be found in the frozen section of grocery stores, so next time you're shopping for dinner, pick up a frozen meal to support the Nebraska brand.
Questions? Comments? Want to learn more? Leave a comment in the section below!
—
Photo credit: TOBA Inc.