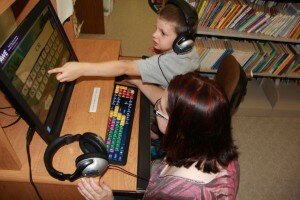 Exeter, Nebraska is in Fillmore County, sitting astride the Burlington Northern Santa Fe Railroad Main line, and U.S. Highway 6, also with easy access to I-80. The town was founded in 1870, made possible by the Homestead Act of 1862 that enabled settlers to acquire 160 acres of land, free of all charges besides the filing fee.
Although passenger trains no longer stop here, the railroad is still a major part of the Exeter economy and the location on the main line assures the community that there will always be rail service when other communities are facing abandonments. The town is tiny, but still important to Nebraskan history and the economy.
Students who live in Exeter generally attend the Exeter-Milligan Public School, with all grades located in Exeter besides the 3rd-6th grades located in Milligan. College prep, business, vocational, agriculture, consumer economics, and technology classes are offered, along with extracurricular activities. In addition to the outstanding education, the Exeter Public Library has recently upped its game with a new tech lounge: "We just decided it was time for some updates. We wanted to make a central location where people could utilize our technology and resources," said librarian Jessica Votipka said to the Sentinel.
This is a major deal, as the tech lounge has been on hold as citizens have waited to have new electrical service run to the floor. This is important to the new special chairs, wired with USB and electrical plug-ins: "With the powered chairs, I envision people sitting with the e-readers and when they are running low, they can just reach over and plug into continue reading," says Votipka.
One of the other main features in the tech lounge, and one we think is particularly exciting, is the Advanced Workstation in Education computer. Votipka had seen the computer in a library journal article, and immediately knew it would be a fit for learning-hungry kids in Exeter: "It is all about kids' learning games! It has a section for reading, math, and even art where you can design with your fingers because it is a touch screen." This type of device is the latest in a trend in which libraries truly attempt to meet the needs of a learning environment for children without access to computers at home.
This type of equipment in public libraries is certainly worth supporting, as it could potentially help expose children to the wonder and amazement in STEM categories. Parents don't have worry, as the AWE computer isn't hooked into the Internet: "it doesn't plug into the Internet so you don't have to worry about kids getting into bad stuff. We can update the computer, if needed, via a flash drive," Votipka says.
This is an exciting development for Exeter, and it's thanks to a grant from the York Wal-Mart and the Kreutz Bennett Donor-Advised Fund, a fund of the Nebraska Community Foundation that provides support to public libraries located in Nebraska communities with populations under 3,000. Votipka tells the Sentinel that she had a drop-in guest recently who was a librarian from Washington D.C, who had never seen chairs like the ones in the lounge and was very impressed with them. "We wouldn't have been able to do this without the grants," Votipka said.
Questions? Comments? Want to learn more? Leave a comment in the section below, any time!
—
Photo credit: The Sentinel