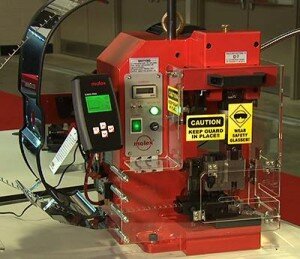 It's always exciting news when there's hiring happening in Nebraska, because it means that there's an opportunity to pair talented, skilled workers with outstanding careers.
We've mentioned before that if you're looking for a job, particularly in manufacturing, Nebraska is a wonderful place to be. Companies gravitate here to take advantage of the culture, Midwestern work ethic, and financially stable environment, and that benefits Nebraska citizens immensely.
The most recent hiring wave is no different, as international manufacturer Molex grows and is looking to hire for their Lincoln facility. Some of the positions available are listed below:
Maintenance Facilities ($18.05 – $30.12)
Maintenance Electro/Mechanical ($18.05 – $30.12)
Controls Technician ($18.05 – $30.12)
Mold Setup Tech ($15.90 – $23.09)
Assembly Setup Operator Lead ($16.90 – $24.09)
Inspector A Stamping ($16.11 – $23.09)
Warehouse Operator ($15.20 – $20.85)
Many Part-Time Positions on various/consistent shifts!
As you can see, there's a wide variety of part-time and full-time positions available, and those range in pay scales– but if your lowest paying job is $15/hour, it's a pretty good situation. So, what's the company? What is it like to work for them? Why apply for these jobs, or any other manufacturing jobs with a large company?
Molex is a world-renowned manufacturer of electronic connector solutions, and they're very invested in supporting innovation and developing the industry, not just cranking out product. Some of their products include cable assemblies, antennas, printed circuit products, optical solutions, lighting products, and more– it's a pretty massive product line. They're able to do everything from product design and development to manufacturing, and the results are everything from the world's smallest microminiature interconnects, to the highest performance cable assemblies.
Additionally, each year they invest roughly 5% of their net revenue into research and development, which means they're among the companies with the highest levels of research and development investment in their industry. This means that they can work toward streamlining, improving their manufacturing process, and efficiently operating, all of which ultimately benefit their customers.
Their Lincoln facilities are clean, state-of-the-art, and home to one of the most advanced technology manufacturing environments in Nebraska. They're committed to the advancement of their employees, providing leadership positions, and recognizing hard work, which is why their career philosophy revolves around a concept called Total Rewards. First, they provide competitive base pay to ensure that all employees can focus on their jobs. They also offer short-term incentive plans, recognition programs, and developmental opportunities so that employees can continue to grow, learn, and explore.
If you want to learn more about specific careers at Molex, how to apply for the positions listed above, more about the company culture, or global opportunities with Molex, click here.
Questions? Comments? Leave them in the section below anytime!
—
photo credit: Molex via Facebook