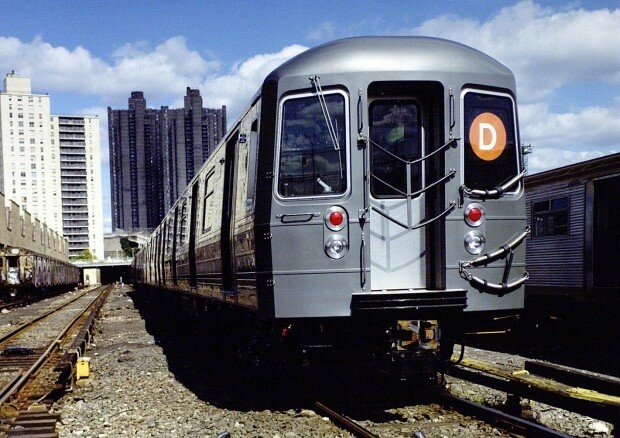 "In a low-slung building surrounded by cornfields, just a stone's throw from the city airport, hundreds of blue-shirted workers are building the railcars that will whisk Washington area subway riders from a new era."
So begins the Washington Post article about Lincoln's own Kawasaki Motors manufacturing plant, and the vital part the plant is playing to impact the entire transportation system of our nation's capital.
Despite the stereotypical cornfield rhetoric that characterizes stories about Nebraska, it's a well-written piece that does a nice job highlighting the massive project that Kawasaki was chosen to undertake. It's the first time Kawasaki has built railcars for Metro, D.C.'s transportation system, although they've built cars for systems in Boston and New York.
The cars that Kawasaki is currently manufacturing are leaps and bounds beyond the railcars from the 1970s that ferry passengers around the D.C. region today. With stainless steel exteriors, slip-resistant flooring, ergonomically engineered seats, and digital signage, they are as close to luxurious as a public transportation railcar can get. More importantly, they will be safer: For the last decade, the Washington Metropolitan Area Transit Authority has been asked to switch the oldest cars in the rail fleet due to their "tendency to fold like the bellows of an accordion in the event of a crash." "This is absolutely a significant improvement for the region," said Metro Deputy General Manager Rob Troup. "Getting these cars on the system will create greater reliability for riders."
"Every 1000 series railcar Metro replaces with a new 7000-series railcar will provide a substantially higher degree of crashworthiness protection for riders based on the design information Metro has shared," NTSB Chairman Christopher Hart said last week to the Washington Post. Although the cars were supposed to be deployed in January, snags with disputes over safety testing pushed back the launch date. The Kawasaki contract allowed for the purchase of 220 new rail cars, but board members have not yet approved the $850 million needed for the power and infrastructure upgrades that will allow the system to run all eight-car trains. The first eight-car train of the series made its inaugural run last month.
The building of these cars is a pretty incredible feat: The Post reports that each 75-foot railcar takes three months to build, and costs $2.8 million. The frames are shipped from Japan, but the rest of the parts are manufactured in the United States. Lincoln workers put together the parts that go into the car, including the dimpled stainless steel siding. The factory floor is a quarter-mile long, and there's a 1,900-foot test track. The wiring alone takes 26 hours, and the plant turns out four cars a week when the full forces of production are compiled.
You can learn more about the Nebraska Kawasaki plant from our article, Manufacturers in Action: Kawasaki or our Manufacturers in Nebraska profile.
—
photo credit: Kawasakilincoln.com