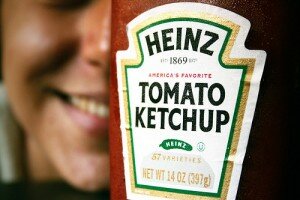 This post is part of an ongoing series of manufacturer profiles. The blogs will cover some of the many names in manufacturing in the state of Nebraska. Check back later for more posts in the series. To see previous posts in the series, click here.
In honor of the approaching Berkshire Hathaway conference this weekend (read more about what to expect at the 2015 conference in our earlier post here), today we're going to highlight some manufacturers owned by the Berkshire Hathaway conglomerate.
This is a major weekend not just for Omaha, but for all of Nebraska, thanks to the influx of shareholders and conference attendees from throughout the state. As one of the most well-known magnates in the world, Warren Buffett has brought attention and recognition to the excellent work done by Nebraskans, and we're proud to host one of the largest shareholder gatherings in the country each year.
So, if you're attending the shareholder's meeting this year, make sure to listen up for discussion about these companies or corporations, and to support them throughout the rest of the year as well. To read more about the BH manufacturers we shined the spotlight on before last year's conference, check out this post.
See's Candies: Throughout the conference, Warren Buffett and Charlie Munger love to munch on their favorite snack: peanut brittle from See's Candies! They're a California company that has been dedicated to making candy with fresh ingredients and no preservatives, along with friendly customer service since 1921. The company is headquartered in California and now has 200 locations across America, as well as an online store. They'll have an exposition booth at the fair for those who want to stock up on some sweet treats like chocolates, fudge, peanut brittle, truffles, candy bars, toffees, and more! Although they're headquartered in California, they embody the Midwestern values of quality, tradition, and service in an outstanding way.
Heinz: Heinz is one of the best-loved, most well-known favorite brands of hamburger and hot dog lovers around the entire world. Founded in a suburb of Pennsylvania in 1869 by entrepreneur Henry John Heinz, Heinz products enjoy the #1 or #2 market share in more than 50 countries– a massive international reach. They sell over 650 million bottles of their iconic ketchup each year, and that's what most people remember as their go-to brand. They also manufacture other food products like spaghetti sauce and even meals and frozen snacks, like bagel bits. They're dedicated to safe and sustainable practices, environmental stewardship, and giving back to the community.
Fruit of the Loom: In 1851, brothers Benjamin and Robert Knight bought their first mill to begin producing cotton cloth and textiles in Warwick, Rhode Island. Today, the company is a global casualwear and underwear business that actually employs more than 32,000 people worldwide. The collections are still founded on the high-quality cotton they were originally known for. To learn more about "The Fruit Story," click here.
Questions? Comments? Want to learn more? Leave a comment in the section below anytime.
—
photo credit: 57 Varieties. via photopin (license)