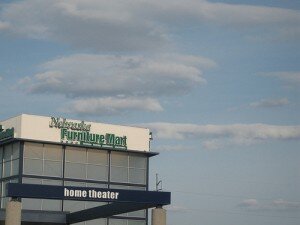 The weekend of May 2, 3, and 4th, Warren Buffett devotees flock to Omaha to hear the business billionaire speak about Berkshire Hathaway, one of the largest American multinational conglomerates currently located in Omaha. The shareholders' meeting each year takes place in the CenturyLink Center, and is hosted by CEO Warren Buffett and vice-chairman Charlie Munger.
Throughout the weekend, the two host events everywhere from Borsheim's to Buffett's favorite steakhouse, Gorat's. It's hands-down one of the largest crowd attractions of the entire year in Omaha, and most likely all of Nebraska. The lower level of the CenturyLink features vendors owned by Berkshire Hathaway in booths and demonstration.
Take a private tour on a NetJet, or munch on candy from See's Candies (Buffett's favorite is famously the peanut brittle). Sip Coca-Cola or lick a frozen Dilly Bar from Dairy Queen: There are an incredible amount of brand names and companies owned by the magnate, so many that it can be difficult to keep track.
In honor of the festivities and business moguls filling Omaha's hotels and restaurants this weekend, here are a few of the manufacturers part of the Berkshire conglomerate that will be debated and questioned over the weekend. Berkshire's companies contribute to the total manufacturing economy of Omaha, even if you may not be aware. Pull up a chair, sip some Coca-Cola, and take a peek at what companies you never knew were owned by our fellow Nebraskan, Mr. Buffett:
Lubrizol: Although Lubrizol isn't exactly a household name, their products are most likely in your homes and cars every single day. They produce specialty chemical products like additives, performance coatings, viscosity modifiers, and more that are added to everything from shampoos to clothes and electronic devices. In 2011, Berkshire Hathaway acquired the company for $9 billion dollars. The company remained under the control of its management team as well as its location in Wickliffe, Ohio, even after the acquisition.
Marmon Holdings: In 2006, Berkshire Hathaway acquired the Pritzker family's collection of services and manufacturing companies under the umbrella company of Marmon Holdings. From natural resource and transportation services to engineered industrial and metal components, there are few areas of the economy that Marmon Holdings doesn't have a hand in in some way. You've used one of their products at some point, whether it be a shopping cart made by Unarco at your local supermarket or maybe hot food holding cabinets at a restaurant made by Prince Castle.
Tungaloy Corporation: This Japanese toolmaker makes inserts for drilling, indexable mills, toolholders, drills, and more. The company was purchased by Buffett in 2008 in a $1 billion dollar deal after Tungaloy was split from Toshiba Corporation.
And that's only one of a few! With shareholders from around the world flocking to Omaha this weekend, companies like these just go to show–Nebraska really does have it all.
—