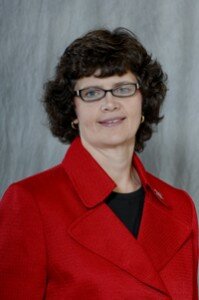 Earlier this week, the Grand Island Independent reported that Nebraska educator and administrator Kathleen Lodl will be recognized on a national level for her efforts to bring STEM education to the masses.
Lodl, associate dean for Nebraska Extension, was selected as one of the most influential in Science, Technology, Engineering, and Mathematics by the National AfterSchool Association. The association, which aims to foster development, provide education, and encourage advocacy for the out-of-school-time community, works with professionals who provide care and learning opportunities for children and teens during out of school hours. This means that they work with after-school program directors, coordinators, non-profit leaders, researchers, and more, all with the goal of making sure that high-quality learning experiences for children can become a reality, both in the classroom and outside of normal school day hours.
Lodl will be profiled in the Spring edition of AfterSchool Today magazine, the official publication of the NAA that recognizes innovators who bring STEM education to new depths of creativity and enrichment. Lodl, the associate dean for Nebraska Extension, has been with Nebraska Extension since 1992, and also represents the Nebraska 4-H program on the State Fair Board. She has also been the 4-H program administrator since 2008. Notably, though, she is the principal investigator for Click2SciencePD, which was formed to increase the science skills of out-of-school-time trainers who provide professional development to front-line staff.
Click2Science is an interactive, professional development site aiming to rectify some of the major issues with STEM education in America: For instance, by 2018, there will be 1.4 million American computing job openings, but only 29% of those will be filled by U.S. graduates. 75% of Nobel Prize winners in the sciences report that their passion for science was sparked in a non-school setting. And, youth that regularly participate in high-quality out-of-school time programs have fewer absences, better behavior, and get higher grades.
The best part? Workers in STEM occupations earn 26% higher wages than non-STEM workers, a massive price differential. We've talked a lot about what educators can help do to fix the skills gap. Lodl, however, is concerned not just with what we can do in school, but with what happens out of school.
The site is certainly award-worthy, providing copious resources for educators and administrators interested in promoting STEM education through after-school or before-school programs. It's free to join, and gives information on topics like sparking interests in STEM, asking purposeful questions, encouraging collaborative STEM work, making authentic assessments of STEM learning, and reflecting and processing STEM experiences among more.
It's a space to help teachers and educators plan STEM experiences in a way that will be valuable to both students and educators, which is pretty amazing. Lodl is certainly deserving of the award thanks to her help with education and growth in STEM after-school programs!
Questions? Comments? Want to learn more? Leave a comment in the section below!