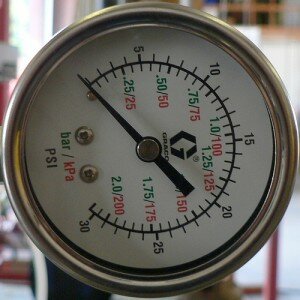 After 179 years of experience, it's safe to say that Elster Gas knows their stuff. Elster's Metering Americas Division is headquartered in Nebraska City, Nebraska, and that Nebraska location works with functions and sales teams in Canada, Mexico, South America, and the United States.
Their Midwestern hub is how they're able to maintain their status as a global leader, as well as provide the very best energy solutions for their customers.
So, what does a gas metering company do? With over 7,500 staff and operations in over 39 countries, the company is one of the world's largest accurate, reliable measurers of gas, electricity, and water consumption, as well as an enabler of energy efficiency and conservation. The company sells their products and solutions to utilities, distributors, and industrial customers across gas, electricity, and multi-utility organizations for use in residential, commercial and industrial settings. From small to large utilities, their customers vary in a number of ways, including location: Elster works with customers in over 130 countries.
This spring, their efforts were recognized by Frost & Sullivan's Manufacturing Leadership Council. Elster Gas was awarded two Manufacturing Leadership awards for their supply chain leadership and sustainability leadership, that recognize Elster's achievements in developing and executing strategic procurement structure and its sustainability strategy. "Elster Gas is honored to accept these awards, which recognize our enduring commitment to our community, employees, and customers," said Jon Smith, President of Elster Gas Metering Americas in a press release. "Elster is the global leader in gas measurement and gas safety, and our dedication to environmental measures and bringing value to our customers through forward looking supply chain strategies is second to none. Elster's culture is centered around continuous improvement; constantly challenging the status quo to exceed stakeholder expectations."
The Manufacturing Leadership Awards, first awarded in 2004, celebrate individual manufacturing leaders and companies that shape the future of global manufacturing. This year, the awards honored companies that exhibited leadership excellence in one or more of twelve categories, including the aforementioned: Other categories were Big Data & Advanced Analytics, Customer Value, Innovation Process, and Enterprise Technology. Winners are evaluated by a panel of industry judges on their ability to set themselves apart from their competitors, deliver clear and compelling value, return on investment, and other tangible outcomes.
Along with the other 2015 award winners, Elster will be honored during the 11th Annual Manufacturing Leadership Summit on June 4th, where other awards like Manufacturing Leader of the Year will be announced. It's quite an honor to have a Nebraska company included with the other extraordinary winners in this distinguished group, and we're excited to see the company continue to grow and succeed internationally while being headquartered in Nebraska City.
Questions? Comments? Want to learn more about the awards or about Elster Gas? Leave a comment in the section below, anytime!
—
photo credit: gauge squircle via photopin (license)