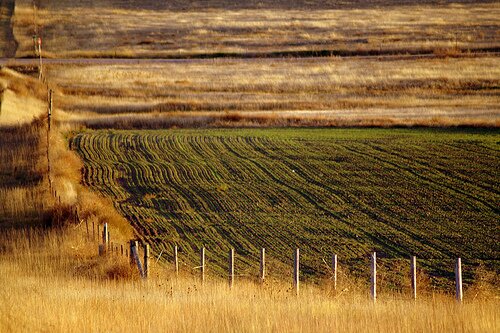 If you happened to take a peek at the Omaha World-Herald yesterday, you most likely saw an absolutely amazing roundup of 25 major employers in the area with local histories.
To make this list, companies had to be established as one of the larger employers in the Greater Omaha area, and most of them have some of the deepest homegrown roots not just in Nebraska, but in the entire region.
It's not particularly surprising considering the prevalence of both agriculture and manufacturing here in Nebraska, but we were still thrilled to see that there were plenty of major manufacturers on that list. In terms of human labor, manufacturers often need larger teams than many businesses. Consider the wide variety of particular skills needed to assemble or manufacture just one product, and you've got yourself almost enough people to make up a football team! There are plenty of niche roles that make manufacturers vitally important not just in production terms, but in employment terms as well.
Here are some of the manufacturers in Nebraska that are also ringing in as the top employers. Those in search of jobs, or with a particular trade to focus on, may be interested in learning more about any of these wonderful, homegrown companies.
ConAgra Foods (Publicly Traded): They've made the blog before as a company known for hiring Nebraskans out of college, as well as recruiting from local schools and communities (always a plus!). They were founded in 1919 as Nebraska Consolidated Mills, and originally located in Grand Island before moving the headquarters to Omaha in 1922! ConAgra is a Fortune 500 company that produces packaged foods for groceries, restaurants, and food service establishments, and their food products can actually be found in 99% of America's households.
Lozier (Privately Held): Lozier manufactures "design solutions for a changing world," otherwise known as display and storage shelves and showcases, garment racks, and other store fixtures sold to retailers around the globe. Founded in 1956 and headquartered in Omaha, the company has manufacturing plants in Pennsylvania, Scottsdale, and Missouri, but continues to keep their corporate office in Omaha. The company is best known for long term dependability, products of value, and always, exceptional customer service.
Valmont Industries (Publicly Traded): Valmont Industries capitalizes on Nebraska's penchant for both agriculture and manufacturing, creating engineered support structures, coating services for infrastructures, and mechanized irrigation equipment for agriculture. Those who were around in 1946 may remember the company's original name, Valley Manufacturing Co., founded by Robert B. Daughterty's $5,000 savings. The company has now grown to be an international leader in engineered products. Today, Valmont Industries is present in 23 developed and developing countries.
You can check out the full list here, and it's worth a read (with some of these companies, you might be surprised to find out that they're Nebraskan born and bred).
Questions? Comments? Want to learn more? Leave a comment below!
—
photo credit: A river runs through via photopin cc