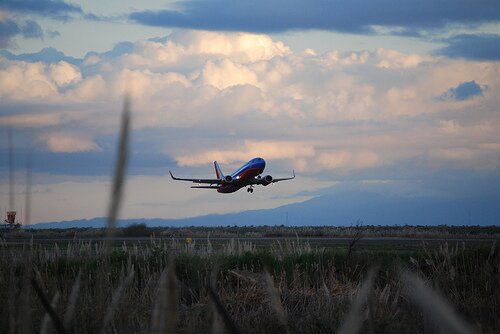 If you keep up with the news, you'll notice that there have been no shortage of plane-related incidents, especially in the last year. Some are due to mistakes or weather, but regardless, crashes are becoming an everyday occurrence in some parts of the world.
In 2013, a personal plane crashed near Parkers Prairie. Just this week, a plane crashed into the Indian Ocean after taking off from Mogadishu, and the death toll of the recent Taiwan plane crash is now up to 31. Needless to say, anxiety about safety in the skies is at an all-time high as we attempt to make sense of growing personal and commercial plane incidents.
As these tragic situations continue to expand, a Nebraska aviation manufacturer restores confidence in plane manufacturing with a successful Federal Aviation Administration Quality System Audit! For those who aren't familiar, this is an important audit to establish the parts manufacturer approval quality system, meaning that the way Duncan Aviation tests and secures the quality of their aviation parts is up for debate. If there are any unsafe practices, or those that violate the rules of the FAA, this is the audit that would uncover it. These are incredibly in-depth audits performed once every three or four years. For Duncan in particular, this evaluates their manufacturing of approved replacement parts for their own Supplemental Type Certificates, and to support Original Equipment Manufacturer installations.
And as expected, Duncan passed with flying colors. There was no instance of noncompliance, meaning that Duncan Aviation consistently produces high-quality parts that are always compliant with FAA regulations. Also, Duncan was found to keep the proper records. In the aviation industry, this essentially means that every part manufactured at the Lincoln, Nebraska facility can be traced from the raw material state to the finished product.
In case this seems like something not particularly unusual, be assured that aviation manufacturers are rarely found with this type of quality control: "This kind of result is somewhat rare for any PMA facility. It's possible with everyone's hard work and diligence to ensure that we produce the best quality parts while remaining in compliance to the regulations and to our processes," said ODA PMA Administrator James L. Ferguson. "Basically, it means we're doing a whole lot of things right."
Located in Lincoln, Nebraska, Duncan Aviation has been family owned and operated since 1956, growing to become the largest family-owned maintenance, repair, and overhaul facility in the world. Just in their Lincoln plant (there are others across the world), Duncan has 1,100 employees working in their 175,000 square foot expansion with two new maintenance hangars that were completed in 2014.
And with exceptional work results as determined by the FAA, both customers and potential employees can be sure that they're on the right track with Duncan Aviation: "Results like this also let Duncan Aviation's customers know that their confidence and trust in the company is well placed," Ferguson said.
—
photo credit: Boeing 737-700 takeoff, and nice clouds! via photopin (license)