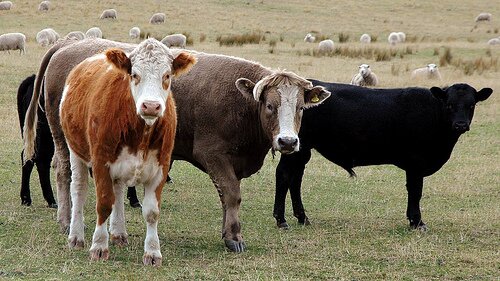 If you're looking forward to the upcoming game on Sunday, you're not alone. We hear there's some little football game happening down in Phoenix…
This year's Super Bowl is already recognizable for having ticket prices that have exploded to more than $8,000 a ticket for the cheapest version, and the most expensive going for $35,000. Needless to say, it's going to be a big day, and therefore, a big advertising opportunity for many companies. Everyone wants to get their hands on a piece of the publicity to capture the attention of the millions of Americans who will watch the famous sporting event.
When you're sitting in front of the television with some Super Bowl snacks, take a close look at the NFL ball used in the Super Bowl, and take pride in knowing that it was made in the Midwest! Since 1941, every single NFL ball used in a Super Bowl has been handcrafted at the Wilson Football Factory in Ada, Ohio (they churn out 700,000 footballs a year, equating to about 4,000 a day). The factory sews the leather together with a sewing machine and laces each football individually and by hand, bringing a personalized spirit to the products in a very intentional way. Additionally, the NFL is the only major sports league to manufacture its sports balls in the United States, which is an extraordinary feat and says something about commitment to U.S. manufacturing by the league.
Most importantly to us Nebraskans, the factory uses the cowhide of young steers (this is more resistant to stretching than dairy cows). The steers are bred in Iowa, Kansas, and Nebraska and one cowhide can create up to 20 footballs. This means that when you're watching the game, one of those balls may indirectly come from Nebraska cattle! In addition, every Super Bowl touchdown pass or extra point has been scored with an American-made football potentially from a Nebraska cow. It says something about the quality of our agriculture and cattle-raising that the highest quality footballs in existence are manufactured with help from a Nebraskan product.
Other sporting equipment manufacturers located directly in Nebraska include Bison, Inc. (soccer balls, basketball hoops, and more), Custom Cajun Rods (specialized rods for fishermen, along with help designing original equipment manufactured rods) and Hauff Sports in Sioux City, Nebraska (athletic uniform builders). If you're in love with sports AND manufacturing, there are plenty of companies that can combine those loves for a successful and fulfilling career, not just in Nebraska– but in the entire Midwestern region.
Questions? Comments? Want to learn more about the Wilson Football Factory or other sports manufacturers in Nebraska? Send us a tweet or leave a comment in the section below anytime!
—
photo credit: Céili & Roger via photopin cc