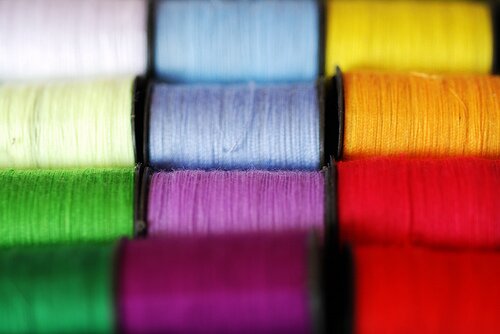 Last year, the University of Nebraska-Omaha announced that Nebraska's population of Hispanic and Latino citizens is expected to triple by the year 2050.
Why? Well according to Lazaro Arturo Spindola, executive director of the Nebraska Latino American Commission, "Latinos tend to stay together as families. We place a very high value on the family unit. So young people tend to stay close to their families. Even if they go to the college, they try to go to a college that is close by their household." This means that in the future, it won't particularly be immigration that drives this growth, but natural change.
Nebraska's jobs, cost of living, low crime, and good schools all make it an attractive place to be and stay indefinitely. And according to Nebraska's NPR station, reported by Mike Tobias, many of this population will support Nebraska's workforce in business and manufacturing.
Take, for example, the story of Marta Chavez and Delores Diarcos. Working out of a space in a Central Omaha office building, Diaz opened her business, Little Miss Fashion, in 2004. After a showcase at an Omaha fashion show connected her to an online retailer, Diaz now works with six employees to design and craft every dress and skirt she sells.
While Diaz has been successful, there are certainly challenges that come along with being a Hispanic business owner. Nancy Flock, daughter of a Hispanic business owner, tells NPR that "Language is obviously the first (challenge) that many of them face." Along with the difficulty of being a small business owner, the cultural differences can sometimes prove challenging. Trends include most male-owned businesses tending to be in construction and female-owned businesses generally focusing on health care and social assistance. Despite the challenges, Diaz says that Nebraska is a good place for Latino entrepreneurs thanks to the low cost of doing business and a strong economy. Additionally, her future plans include moving into a Latino-owned business park being developed in South Omaha.
For Latinos interested in business or manufacturing entrepreneurship, resources like the Latino Center of the Midlands (offering language, GED, and computer literacy programs) can be an invaluable opportunity. The Community Services and Technical Assistance program at LCM can also help with tax preparation assistance, employment consults, technical assistance, and other services helpful for Latinos working to start their own business or go on to future education at a university or in a skilled trade. The Midlands Latino Development Corporation helps individuals prepare business plans to receive a loan, or to plan the growth of their business. For individuals like Diaz, actively working to expand and manufacture their own product, this is an amazing resource.
As the thriving Latino community continues to grow, there will become more resources available to those looking to manufacture, start their own business, or work in a skilled trade. Questions? Comments? Interested in learning more? Leave a comment in the section below, or send us a tweet anytime!
—
photo credit: incurable_hippie via photopin cc