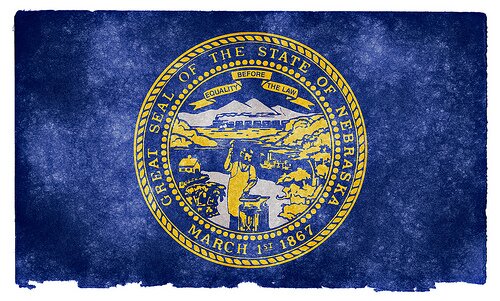 Role models in your desired industry are always, always a positive influence. Even if you don't have someone as a mentor directly, it's always inspiring to follow the careers or choices of those who have been successful in said field.
Having a career role model is just like following an actress on television or even the President of the United States: Someone who has discovered the trick to achieving distinction will inevitably provide hope, tips, and good old inspiration to those at the beginning of their hopefully long careers.
So if you're interested in manufacturing, where do you find these mentors and role models? Where do you find people that are doing excellent business and making a positive difference in their community or world? A good place to start for potential business moguls or manufacturing superstars is with the Nebraska Business Hall of Fame, a group of select inductees chosen by the Nebraska Chamber of Commerce.
The most recent group of inductees, named earlier this year, will be formally inducted on February 5th at a ceremony in Lincoln. Note that this is open to the public, and will begin at 7pm at the Cornhusker Marriott Hotel. This will directly follow the state chamber's annual business meeting and a luncheon address by Governor Pete Ricketts. The rest of the afternoon will feature three discussion panels on topics facing Nebraska, so, this is an event you most certainly won't want to miss.
The four inductees are from different areas of business. Notably, there are several manufacturers included in this lineup. So, for those looking for inspiration in the industry or wonderful careers to follow, take note of these four outstanding Nebraskan leaders who are actively working to make our state a better place.
JoAnn Martin: Martin is chairman, president, and CEO of the Ameritas Life Insurance Corp, and president and CEO of Ameritas Mutual Holding Co– so time management is certainly an important skill for this busy lady! Martin has been with Ameritas since she joined as an audit department manager in 1984, marking her thirty-year anniversary with the company just this year. In terms of background, Martin was raised on a farm in rural Nebraska and earned business administration degrees from the University of Nebraska and Colorado State University.
Earl May: If you've heard of Earl May Seed and Nursery Co., it's because of this man. Though May is no longer alive, his name is being recognized for the success of his gardening supply stores and work in local broadcast media (The May family has owned and managed Shenandoah, Iowa-based KMA 960AM since 1925).
Richard Reinke: We've featured this outstanding manufacturer on the blog before, but are always happy to announce the success of Deshler-based Reinke Manufacturing Co. Reinke founded the company in 1954, and unfortunately, died in 2003– but his success in the creation of one of the largest private manufacturers of irrigation equipment in the world is astounding, and it's certainly a career worth knowing about.
Michael Yanney: Yanney is chairman emeritus of the Burlington Capital Group LLC in Omaha. After being raised in Kearney, Nebraska, Yanney founded an investment banking firm that would become the Burlington Capital Group. The organization works in real estate development and management, money management, and emerging markets, as well as investment banking.
To learn more about any of these role models is certainly a worthwhile endeavor, and attending their induction ceremony in February is also an outstanding learning opportunity for those working in the field! Questions? Comments? Want to learn more? Leave a comment below!
—
photo credit: Free Grunge Textures – www.freestock.ca via photopin cc