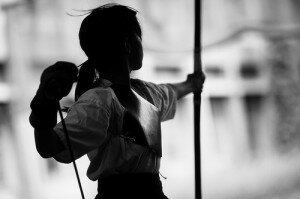 We highlight cool manufacturers in Nebraska in a pretty frequent series; there's plenty that exist, and many that most people aren't aware of. There are some hidden manufacturing gems in this awesome state of ours, and in those tiny towns off I-80, amazing things are being designed and made by Nebraskans.
Here's the thing: there's no way you'd ever know it. Manufacturing plants aren't generally marked with giant road signs that say, "STOP! COOL WORK IS BEING DONE IN THIS FACILITY!"
Good news, everyone, because that's where we come in. Sometimes, the most interesting jobs are the ones you never knew existed. So, without further ado, here are a few of our favorite things that are made right here in Nebraska.
Dehydrated Food: Henningsen Foods has three locations: Norfolk, David City, and Ravenna, and has been since 1889. That means that for over a hundred years, they've been cranking out food products like dehydrated eggs, dehydrated chicken, beef, pork, and more. More recently, the company opened a modern Research, Development, and Technical Services center located in Omaha to help keep track of business and coordinate innovation. What's the use of these dehydrated foods, you ask? Well, products like these are ideal for wholesale or mass production of commercial food products, or for products like pet food. Take, for example, Pork Liver Powder #394. They say it's ideal for "human-grade" pet foods, a rapidly growing market, and antioxidants can be added to suit your application. With these types of foods available for both humans and pets, Henningsen works to discover ways to make food as sustainable as possible, as well as healthy and packed with protein.
Archery Equipment: If you didn't know archery still existed, this company is ready to show you how it's done! For fifty years, the two passionate cofounders of Saunders Archery Company, Phyllis and Chuck saunders, have devoted their lives to archery. They started the business in the basement of a Chicago apartment, and eventually ended up where they are today, manufacturing in Colombus and Papillion. Unfortunately both Saunders passed away by 1995, but the company is taking up the reins (or the bow, if you will) to keep the company going strong and remaining a part of the archery industry. They make everything from armguards to arrows to bows to archery mats and quivers.
Artistic Woodworking: Artistic Woodworking, Inc. is owned and operated in Imperial, Nebraska. The company is a factory of true artisans, concerned with not just producing stellar woodwork products, but the artistic expression behind them. The about page says that they "combine the technology of today and the intricacy of yesterday to provide customers with the highest quality products possible. And according to president Jim Sorge, this type of handiwork is found nowhere else in the industry today.
If there's something you love and want to make, you can do it– all of these companies are an example of that! It's inspiring to have industry leaders of every type located in Nebraska, and it's a world of opportunity for budding entrepreneurs and manufacturers.