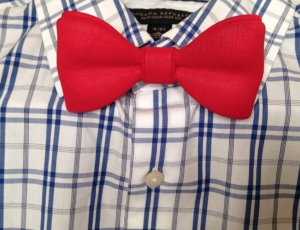 We're heading into that season where finding Christmas gifts, hostess gifts, teacher gifts, and more are at the top of the mind for students and parents alike.
The holiday season is magical and lovely, but that magic can quickly turn to stress when trying to manage the hustle and bustle that seems to be packaged in along with the smattering of holidays in just a few months.
Well, this year we're trying something different: We're going to make gift purchasing and making fun, not stressful. Luckily, with all the new technology and 3D printing flying around these days, it's easier than ever.
Here are a few of our favorite ideas for easy and fun gift-giving this year, inspired by some of the wonderful makers and manufacturing companies we have in America.
Design Something. It's the thought that counts, right? The time and effort you put into designing something unique and original will mean more to the recipient than any amount of money you can spend. The wonderful thing about 3D printing is that there are many opportunities to design just about anything you'd like, from jewelry to tech accessories to gadgets. In Nebraska, Omaha 3D Printing is a fantastic resource. If you're looking for something online and need some help with the process, Shapeways has a whole host of designers who can help you turn a design into reality without the technical knowhow. You can also convert 2D images into 3D images with their conversion app. Plus, 3D printing is often comparatively inexpensive and almost always efficient.
Give the Unexpected. So you don't have the time to design something yourself, and don't know all that much about the mechanics of 3D printing anyway. That's okay– you can still take advantage of the technology! The Shapeways Holiday Gift guide is an awesome resource for functional and just plain fun 3D printed products. 3D printed bow tie? A bottle opener, printed in stainless steel and covered in matte gold? Or meld technology with technology by giving a 3D printed phone case in plastic nylon? Don't be worried if you don't have ideas for designs because other people are coming up with some pretty cool ones.
An Experience. Omaha company Tethon 3D offers experiences that would be the perfect gift for someone interested in the process, or in technology and manufacturing in general! Try splitting a half-day workshop with the whole family. It's $700, but you can split it amongst family members or friends to make it more reasonable (for a full day workshop, the price goes up to $1500 for up to five people). The workshop includes 3D design, 3D printer setup, running, printer cleanup, and maintenance, as well as object cleaning, firing, and glazing. Take home a cool new 3D printed product, and a ton of knowledge about the making process as well.
Anything we missed or forgot to put on the list? Let us know via Twitter, or leave a comment in the section below!
—
photo credit: 3D Printed Bow Tie via Shapeways.com