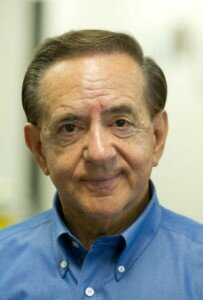 Behlen Manufacturing Company in Columbus, Nebraska is metal fabricator of livestock equipment, metal buildings, and grain bins.
The metal fabrication company has been around since 1936 when Walter Behlen began working out of his garage in the small town in Nebraska.
Today, Behlen Manufacturing Company has grown into something much bigger. A recent article published by the Omaha World-Herald says that the Columbus manufacturing company has rebounded 36 percent since the national recession.
But a rebound doesn't mean anything is stress-free.
At a recent breakfast meeting in Omaha, Behlen Chairman Tony Raimondo Sr. said that he's concerned about building the pipeline of a capable workforce. Raimondo says that the image of the manufacturing sector is not all he's worried about. There is a dissonance between businesses and educators.
"This is the American challenge in manufacturing moving forward," noted Raimondo, talking about the shortage of students in STEM and the somewhat decentralized efforts to make manufacturing more popular.
In 2006, Raimondo started his work closing the skills gap by launching Dream It Do It across Nebraska, through the Nebraska Advanced Manufacturing Coalition. As you may know already—DIDI is working towards a similar goal as our team here at NeMAC—the program emphasizes curriculums in schools that focused on science, technology, engineering and mathematics.
But there is still more to do.
As The World-Herald notes, Raimondo recognizes that the manufacturing forecast for the United States is looking up, but the real problem is "improving students' market value."
While manufacturing across the nation is growing at a solid rate each month, many manufacturers are still "struggling to meet labor needs and that an improving labor market has made it tough to find temporary workers."
Raimondo, who was in charge of Behlen Manufacturing for a while in the 1980s, knows it is not easy to source workers. In the years leading up to the recession, Behlen Manufacturing had over 1,000 employees and $200 million in total sales. But then the recession hit. After a recovery, nowadays, under the leadership of Raimando's sons, Behlen is at 850 employees and $190 million total sales—nearly where it was before.
Is the transition to a newer, younger labor force in manufacturing going to be easy? Absolutely not. But efforts like Raimondo's (and those of Dream It Do It Nebraska and, we think, NeMAC) are what it takes to convince young people that manufacturing really is a great industry. We applaud Raimondo's work and all he's done for manufacturing here in our state.
It may not be the easiest road forward, but the more we can educate people about the many opportunities in manufacturing, the better.
—
Photo credit: Chris Machian via Omaha World-Herald