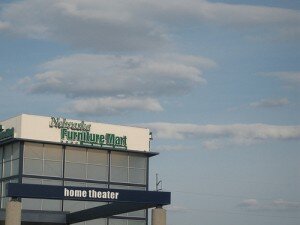 The Midwest International Trade Association is a non-profit organization in the Midwest dedicated to ensuring economic growth through interaction with foreign markets.
Manufacturing isn't the only field represented in this organization: Banking, legal services, consulting, information technology, insurance, construction, and more are represented at the MITA events throughout the year. They're the ultimate authority in helping companies to succeed in importing and exporting.
And though the association's members include companies and members from the entire Midwest, Nebraskans took home some honors on Tuesday when two Nebraskan companies were announced as the top importer and exporter of the year, reported The Omaha World-Herald. The 2014 World Trade conference was held at the Embassy Suites La Vista, with about 100 attendees.
Governor Dave Heineman showed his support for international manufacturing and product relations by giving away the award to several members, including a few he knew personally. "Our job is to help open markets and promote Nebraska products," said Heineman.
The recognition of businesses like these that are playing a part in the decrease of Nebraska's unemployment rate and increase of both imports and exports is just additional proof that Nebraska is an ideal state to work and grow business in, either as an entrepreneur or part of a corporation. For those looking to pursue careers in a variety of areas and help stimulate the Nebraskan economic growth, here are a few of the companies recognized at the MITA event that are must-knows for all Nebraskans, native or not:
Nebraska Furniture Mart: This Berkshire Hathaway-owned company that sells furniture, flooring, appliances, home electronics and more was named the importer of the year. Nebraska Furniture Mart is an Omaha-based company currently working on a $1.5 billion dollar expansion into Dallas, Texas in spring 2015. The storehouse in Texas will be around 1.3 million square feet and will require approximately 2,700 employees. To join their talent network or browse jobs that are currently open, check out their careers page online.
Preferred Popcorn: Preferred Popcorn was named exporter of the year at the MITA awards; the wholesale popcorn LLC is headquartered near Chapman, Nebraska. Around half of the company's sales are in international markets, to China and 65 other countries. CEO and co-owner Norman Krug said that "if you popped all the popcorn we sold last year, it would take 2.5 billion people to eat it all." The company uses green farming methods to produce the highest-quality popcorn on the market, and evidently, this tactic is working pretty well for them. To learn more about the company or inquire about potential careers, visit their website.
Jack Link's Beef Jerky: Although they didn't take home any awards this year, officials from the company spoke at the conference along with the International Trade administration. Jack Link's has a distribution center in Underwood, Iowa as well as a meat processing plant in Bellevue, and commands approximately half the spend of the U.S. meat snack market, reports the Herald. There are listings of available jobs and more company info available here.
We're honored to have such great companies here in Nebraska, and as we mentioned, these award-winners are a sure sign that Nebraska is a solid contributor to the global economy, in manufacturing and abroad!
—