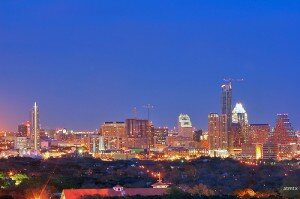 There are a few things that Texas is known for–football, good Tex-Mex, and recently, manufacturing.
According to the Dallas Business Journal, "The Texas Manufacturing Outlook Survey showed movement in the sector increased for the state in April."
In April, factory output reached 24.7 on the survey index, which beat March's 17.1 index score. The Federal Reserve Bank of Dallas monthly releases the survey.
These positive improvement numbers indicate expansion.
But what really makes this 7.6 point increase so fascinating is that it is the state's highest numbers in four years, and the numbers are only expected to increase within the next couple of months.
NeMAC reported that the United States factory output increased in the month of March, and Texas was no exception.
"Several manufacturers noted a pickup in orders due to increased market activity, customers increasing their inventories, strength in the construction and energy sectors and increased business overall," Emily Kerr, business economist with the Federal Reserve Bank of Dallas, told the Dallas Business Journal.
Eleven percent of United States' manufacturing goods are made in Texas, ranking second behind California. Aside from strength in manufacturing production, the survey also showed strength in labor market.
When looking ahead four to six months, Texas manufacturers are positive about their manufacturing sectors.
Using the same survey and index, the Federal Reserve Bank of Dallas also found that manufacturing companies' outlook had improved from 22.6 percent in March to 31.4 percent in April. This suggests that manufacturers were more upbeat about their activity this month than in past months.
Manufacturers in Texas "anticipate higher sales, output and shipments over the coming months."
But what does this mean for Texas?
Manufacturing expansion leads to economic expansion, which leads to more goods and services being available for not only the state of Texas, but the entire United States, as well.
And when factories start producing more goods that leads to more jobs.
Maybe Texas will forever been known as the Longhorn state, but in the coming months there is no doubt that people will start to recognize Texas as a growing manufacturing state with happy employees. With states like Texas and Nebraska seeing great growth throughout 2014, now is as good a time as ever to be in manufacturing in the United States.
—