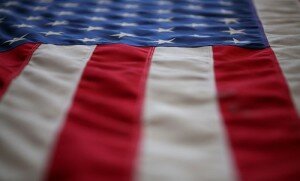 In a time where manufacturing just can't seem to stay out of the news (for good reason, of course!), the good news just keeps on coming. Early numbers are out for May, and all around the country, manufacturing is looking very good!
Here in the Midwest, things look strong. According to a survey today from the Federal Reserve Bank of Kansas City, manufacturing activity here in the Midwest grew in May, making this the third month of consecutive manufacturing expansion.
As The Kansas City Star notes, "The Kansas City Fed said its monthly manufacturing index climbed to a reading of 10 this month, up from 7 in April and equal to 10 in March. The index measures production, new orders, employment, supplier delivery time and raw materials." Businesses expect future activity to continue moving at healthy levels, and all of this comes after a bit of a slow start with the extremely cold weather we had earlier this year.
The story is similar across the country. According to a handful of national reports, manufacturing here in the United States is looking very strong. As financial information services provider Markit Economics noted in their Flash U.S. Purchasing Managers' Index, "Operating conditions in the U.S. manufacturing sector continued to improve during May, with strong increases in production and output complemented by further payroll growth."
As you may already know by now, a PMI above 50 marks growth. The Flash U.S. PMI improved to 56.2 in May, up from 55.4 in April–making this the strongest survey reading in three months. In their article about the national reports, Truckinginfo noted that "the sector has plenty of momentum heading into the summer and beyond." All-in-all, this is very good for American manufacturing.
All of this strong growth in manufacturing doesn't just mean good industry–it also means a stronger economy. While manufacturing obviously isn't the sole factor in determining the health of our economy, a strong manufacturing sector does contribute significantly to the health of the national economy. And that's exactly the case today, with numbers looking good across the economy, as well.
Despite ongoing concerns about a skills gap (something that we're working to fight every day!), now is a great time for American manufacturing. If the numbers keep up like this month to month, it will be a long time before we see any sort of significant slowdown. That's good for manufacturers, that's good for people looking for jobs, and that's good for the national economy. It's hard to see any downsides to that.
—
photo credit: Thomas Hawk via photopin cc