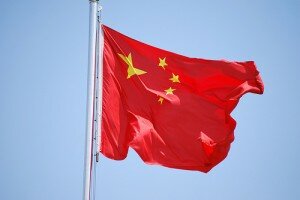 American manufacturing is booming.
There are hundreds, if not thousands, of articles out there on the Internet and in newspapers telling the world of America's triumph–of how America is bouncing back thanks to factories creating more jobs.
But recently, it hasn't been America in the spotlight.
Instead, it has been China. And it's not all positive.
In a report released on March 24, experts announced that the second-largest world economy has decreased for the fifth straight month. The HSBC index fell from its expected 48.7 percent to 48.1 percent in March–any number above 50 means there has been growth.
Julian Evans-Pritchard, a Chinese analyst, said that "The weakness appears even more pronounced given that there is usually a seasonal rebound after the Chinese New Year holiday."
The reason for such low numbers, some say, is because the report is following two months of weak investment, industrial production, and export numbers.
Seeing these numbers, Chinese leaders will need to take steps to boost their economy, much like America did, to meet their estimated GSP of the year, which was estimated around 7.5 percent.
How're they doing it?
In a statement to Bloomberg, Qu Hongbin, Hong Kong-based chief China economist at HSBC, said: "We expect Beijing to launch a series of policy measures to stabilize growth. Likely options include lowering entry barriers for private investment, targeted spending on ways, air-cleaning and public housing, and guiding lending rates lower,"
Earlier, China started to implement reforms; some of these reforms might support economy growth and lead to a higher GDP but others can hinder the GDP and economic growth.
The reforms implemented to help recover the slowly falling manufacturing sector will require a lot of time and a lot of effort. And while China is implementing reforms to boost the economy, American manufacturers are continuing to thrive.
So maybe the world's second-largest economy hit a wall—but the largest economy and its manufacturing sector are still doing quite well.
—