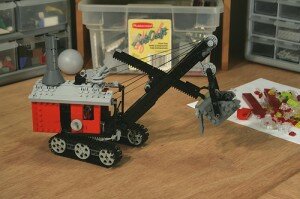 Manufacturing today isn't all about big equipment and heavy lifting–and getting involved in manufacturing doesn't have to be, either.
Believe it or not, getting young people involved in manufacturing can be as easy as showing them STEM-related toys, or helping them with projects outside of school that can hone their technical skills. Technical education can come later–instilling a sense of wonder and excitement in kids is important for setting a foundation now.
Take a look below for some of our favorite ways for getting kids involved in manufacturing:
LEGO: LEGO is well known around the world as a fun building block–you can build nearly anything you can imagine! But what you may not know is how good they can be as a source of inspiration for future engineers and manufacturers. LEGO is actually responsible for attracting engineers to Silicon Valley, and we expect that to continue as time goes on. If you're looking for a fun toy to help build STEM-related skills, it's harder to find a better place to start than LEGO.
Maker projects: The Maker movement is taking the world by storm–even the White House is set to have its own Maker Faire later this year! The Maker movement basically involves making anything, from DIY guitars to a snow monitoring scale. MAKE Magazine's list of Maker projects is home to a number of great projects that you can do with your kids. Covering all levels of difficulty and complexity, these projects are great to tackle if you're looking for fun projects with your kids!
Romo: And finally, sometimes it just takes a fun, simple toy to get things kickstarted with your kids. Romo, the programmable robot, uses your iPhone or other Apple device as a 'heart' for a programmable, moving toy. Romo is a great way to learn basic programming skills, can actually be useful around the house, and above all, is just plain fun to play with!
Not only are all of these toys and activities a great way to get young kids interested in manufacturing, they're also a great way to spend time with your kids in general! If you could play with your kids while also instilling in them a thirst for knowledge that could carry them to a meaningful career when they grow up, why wouldn't you?
LEGO and backyard science experiments may not be the first thing you think of when someone brings up manufacturing, but they're as helpful for manufacturing as they are just plain fun.
—