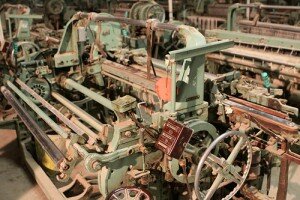 There are indexes, numbers, opinions, and statistics frequently thrown around about manufacturing: It's doing well, it's doing poorly, we're in a manufacturing renaissance, then we're in a manufacturing recession. It can be difficult to sort through the numbers and information to really find out how the sector is doing and which segments are growing versus which are declining.
One way to cut through the endless streams of information is to take a look at the ISM Manufacturing Index, one of the key indicators of manufacturing performance. It's a monthly index released by the Institute of Supply Management to track the manufacturing activity that occurred in the previous month.
The report is historically important. The Institute for Supply Management, which has 48,000 members around the world, has been issuing the ISM Manufacturing Index report since 1931, with the exception of a four-year interruption during World War II.
The key number to look for is the value of the index. If the value is below 50, it indicates an economic recession, but if the value is over 50, there's most likely been some economic growth. However, the index is commonly misunderstood or misinterpreted. Business professor David Rice explains that even if the manufacturing index does fall below 50, which would indicate that the manufacturing sector is contracting, the reading can still show potential for future growth.
This month, for example, the number was at 48.2, slightly below 50: "Therefore, the January PMI indicates growth for the 80th consecutive month in the overall economy, while indicating a contraction in the manufacturing sector . . . the PMI for January corresponds to a 1.5% increase in real gross domestic product on an annualized basis." In other words, the January ISM Index report was a mixed bag, with some numbers indicating contractions in the sector, and others showing growth.
You can read the full January 2016 report online, but here are a few of the key points:
Eight Manufacturing Industries Grew, Ten Reported Contraction: Textile mills, wood products, miscellaneous manufacturing, printing and related support activities, furniture and related products, computer and electronic products, machinery and electrical equipment, and appliances and components all reported growth in January.
The electronic products market is benefiting from the huge rollout in wireless products in 2016 in all markets, leading them to report that they should all be "very, very busy." The plastics and rubber products industry says that "overall demand is higher than expected for post-holiday season," and the medical device industry says "medical device continues to be strong." Several other industries reported growth, albeit slower than in past months.
Production Grows: ISM's Production Index registered 50.2 in January, an increase of 0.3% from December. This means that production has grown in six industries, most notably textile mills, electrical equipment, appliances & components, and primary metals.
Supplier Deliveries: One cool aspect of the index is that it tracks the delivery performance of suppliers to manufacturing industries—in other words, how efficient the supply chain process is. For the most part, supplier deliveries remained consistent from last month, but paper products, machinery, and food, beverage, & tobacco products all reported slower deliveries than last month.
These are just a few of the indicators, and it's certainly worth reading the monthly report for yourself. If you have questions, comments, or want to learn more about what the ISM Index tells us about January 2016, leave us a comment!
—
photo credit: 100525 Hirat Textile Company 736 via photopin (license)