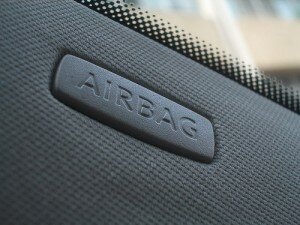 It seems as if every time you check the news, there's a new recall of a product or food on the market. In mid-January, Trader Joe's pulled one of its most popular snack foods, store-brand raw cashew pieces, off their shelf in response to reported salmonella concerns (although there have been no reported illnesses).
Last week, Dole Fresh Vegetables Inc. recalled various pre-packaged chopped salads, salad blends, kits, and leafy green products from all of their stores in Canada, and over twenty-four million cars with Takata airbags have been recalled due to faulty inflators in the airbags. It's clear that some recalled products are more dangerous than others, but most recalls or withdrawals occur in "a situation in which there is reasonable probability that the use of or exposure to a violative product will cause serious adverse health consequences or death," according to the FDA.
And interestingly enough, Randall Gooden tells IndustryWeek, "We're not getting better at designing and launching reliable new products for the marketplace, as statistics prove we're getting worse. Product recalls are at record numbers, and have been growing every year for the past six years." One of the most common reasons for a product to be recalled is a "Design Defect," meaning that the product designs are defective rather than the portion of the product being manufactured defectively. For manufacturers, recalls are expensive, dangerous, and potentially devastating for the company and for consumers.
Thus, Gooden is on a mission to help manufacturers take steps to avoid product recalls. First and foremost, he explains that manufacturing executive teams should learn how to perform Design Reviews and Product Safety-Hazard Analysis reviews in order to help prevent the possibilities of launching a defectively designed product: "This isn't common sense, nor have your Engineers in all probability ever received formal training in this area, much less the rest of your manufacturing team." He also recommends choosing one person to be the customer safety contact for other employees to pass along word on failures or notifications of safety issues.
And finally, the moral of the story is that recalls will happen: Nobody, and no production process, is perfect. However, it is possible to react appropriately and safely when you know that there's a problem. For example, when the Nebraska Department of Agriculture found listeria in a sample of Jeni's Ice Cream at Whole Foods in Lincoln, the company immediately recalled its frozen products, announced that they wouldn't reopen their kitchen until they could ensure the safety of their customers, and they voluntarily took action to solve the problem. The customers were the priority, and Jeni's acted accordingly.
If you have a passion for safety, detail management, efficient design, and hazard analysis, the industry needs you. Manufacturing can be a wonderful opportunity for any workers interested in decreasing the number of recalls throughout the country and filling the role of making products safer and healthier.
—
photo credit: Airbag – IMGP4339 via photopin (license)